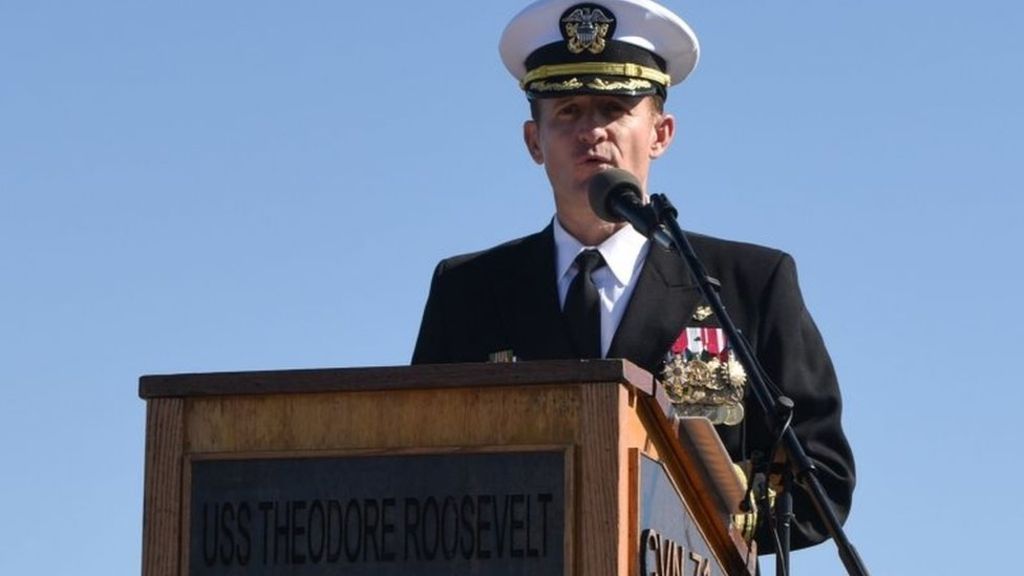 Navy Captain's Firing Highlights the Navy's Complicated Relationship with Undue Command Influence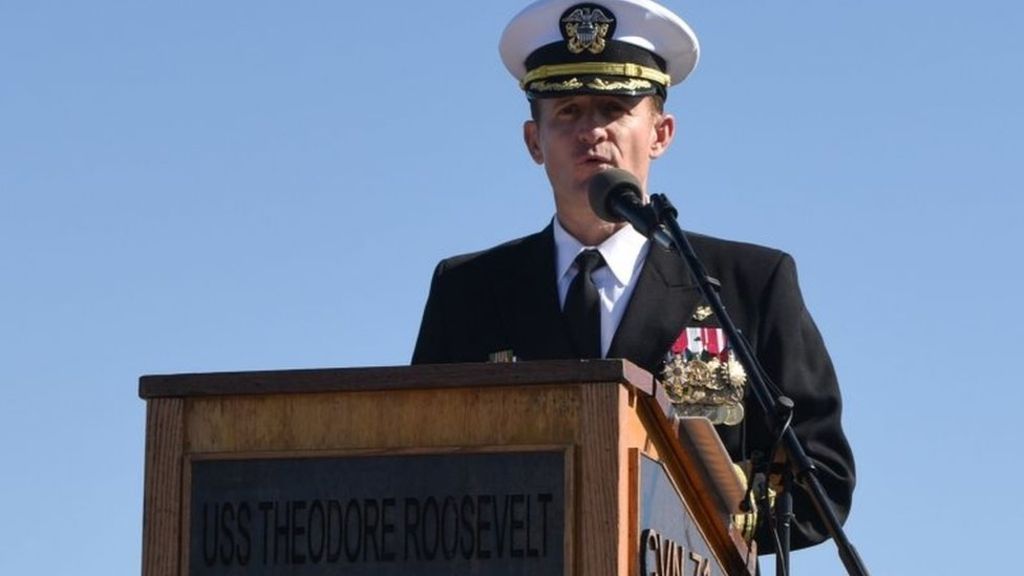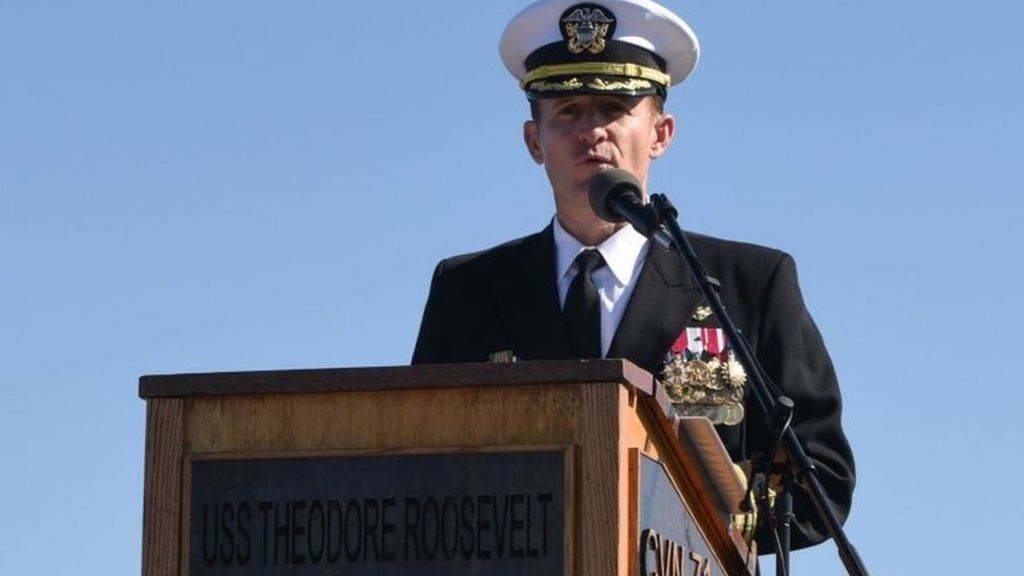 Brett Crozier, the captain of a US Navy aircraft carrier was fired for disseminating a memo that warned Navy leadership of an escalating coronavirus outbreak on the USS Ronald Reagan.  The memo pointed out that the 4,800 officers and sailors on board could not follow CDC health guidelines due to the ship's close quarters.  It also warned of possible deaths on board and called for "decisive action" immediately. On Thursday, April 2, acting Secretary of the Navy, Thomas Modly, announced that Captain Brett Crozier was relieved from duty, accusing Crozier of allowing panic to impede his ability to act professionally.  Modly said that Crozier exercised "poor judgment" by copying 20 to 30 people on an unsecured email with the memo. Modly was especially concerned that Crozier broke the chain of command as he allegedly did not send the memo to his immediate superior, Admiral Stuart Baker.  
Trump initiated a preliminary investigation into the events leading up to Crozier's memo last week.  While Modley stated that he had "absolutely no pressure" from the White House to fire Crozier, the Washington Post claims that Modley told a colleague the day before announcing Crozier's relief from command that "Trump wants him fired."  In the days since Crozier was ousted, Trump has announced that he "100%" agrees with the decision and believes that the letter was "not appropriate." 
Trump and Modly Exercise Undue Command Influence 
One officer pointed out that by firing Crozier, Modly may have exerted "undue command influence" by undermining the authority of uniformed officers "who normally oversee such personnel decisions."  Trump's public comments condemning Crozier's letter before the completion of an impartial investigation could also be considered undue command influence. Unlawful command influence prohibits any person in a position of higher authority from influencing the outcomes of military judicial proceedings.  The military law seeks to eliminate political pressure, abuses of power, or conflicts of interest among officials higher up on the chain of command from impacting legal judgments on lower officers.  
In the midst of growing criticism against the Trump administration's response to Coronavirus and more military officers testing positive for the virus, Trump has a direct interest in squelching public whistleblowing of new military outbreaks to protect his reputation.  If Modly was indeed pressured by the White House to relieve Crozier of command, there was an obvious conflict of interest in his decisionmaking. Thus, the likely high-level political pressure on Modly and his subversion of lower officers' firing duties could constitute undue command influence.  
The Navy's Unstable Relationship with the Truth 
Ironically, the undue command influence law prevented investigators from getting truthful testimony for the Tailhook convention scandal in 1991.  US Navy and Marine Corps officers were accused of sexually assaulting 83 women and 7 men at an annual Tailhook association symposium at a Las Vegas Hilton.  However, the witnesses and perpetrators engaged in a "conspiracy of silence" when they were interviewed by Naval Criminal Investigative Service (NIS) and the NIS couldn't coerce the junior officers into testifying due to the undue command influence law. Court-martialing witnesses for lying or refusing to speak could theoretically bias the outcome.  As a result, a large percentage of the cases, more than 70, were dropped due to a lack of evidence. Of the four cases that did reach trial, three were dismissed because the judge found that an admiral had "tainted" the inquiries through unlawful influence.  
The juxtaposition of the Tailhook investigation with Crozier's termination reveals the Navy's unstable relationship with undue command influence.  The Navy seemingly embraces the law or rejects it based on its own self-serving needs, which in both cases was to conceal the truth. Crozier's firing raises the question of why the Navy hasn't implemented tools like anonymity, immunity, or an empowered inspector general function to protect whistleblowers and witnesses in internal investigations in the thirty years since the Tailhook convention.  Once again, the Navy has shown that it lacks the proper mechanisms to both protect truth-telling and respect the chain of command.  Punishing whistleblowers can have a particularly deadly impact during a pandemic, as we saw when doctor Li Wenliang was reprimanded and silenced for raising the alarm on coronavirus early on in Wuhan, China.  Thus, military officials should not be disincentivized to speak the truth. 
Seek Legal Assistance 
If you are a victim of employer retaliation, seek legal assistance today. The Working Solutions Law Firm, located in New York City, can assist you. Contact us today at (646) 430-7930 to schedule a free case evaluation and receive experienced legal counsel.
*These are the opinions of the firm; the thoughts expressed are those of the writers