Brendan Sweeney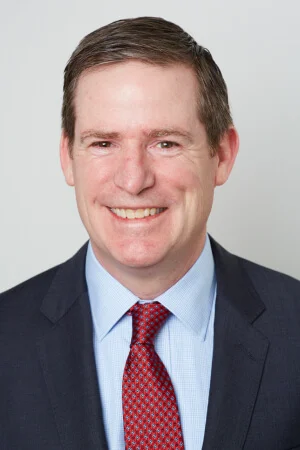 Powerful Voice. Strong Results. Compassionate Representation. Meet Brendan. Client-focused and results driven NY employment attorney.
He handles restrictive covenants (non-competes), severance negotiations, workplace discrimination, unpaid wage and overtime pay recovery, retaliation, wrongful termination. Let's discuss your solution.
Brendan Sweeney specializes in employment-related trial matters and class actions on behalf of both employers and employees. His deep experience on the employer side, and inside the legal departments of large companies, allows him to quickly assess matters and help clients understand their rights.
After graduating near the top of his class from Villanova Law School, Brendan was a law clerk to a federal District Court Judge in Philadelphia. Beginning in 1998, Brendan was an Associate in the Labor and Employment law departments at Morgan Lewis and Seyfarth Shaw. In 2005, he became in-house counsel for Morgan Stanley. In 2007, he joined Luxottica Group, a 140,000 employee company that is the world's largest manufacturer and retailer of eyewear. Brendan was Global Head of Litigation for Luxottica until 2017, when he joined Jackson Lewis, one of the largest firms in the country specialized in labor and employment law. He joined the Law Offices of Christopher Q. Davis in 2021.
During his career, Brendan has focused on wage and hour, restrictive covenant, discrimination, harassment, whistleblower and retaliation matters. He has extensive class action and trial experience. Brendan managed a multi-million dollar legal department budget and counseled senior management and Boards of public companies on litigation strategy, risks and the cost of litigation. He has acted as both the primary lawyer and the client representative in a wide variety of high stakes litigation. He has hired and managed lawyers from some of the most prestigious law firms in the world. He has deep experience in the financial services, retail, technology, manufacturing and hospitality industries.
Brendan is well positioned to represent executives who are considering changing jobs and are concerned about restrictive covenants. Brendan advises employers and employees on these issues. He also has extensive experience litigating restrictive covenant cases.
The Son of immigrant parents (a union bus driver and housekeeper) and a native of Queens, Brendan believes that employment laws play a vital role in protecting the vulnerable and leveling the playing field. He is also a part-time Village Justice in Nassau County and Commissioner of a town Touch Football league.
"Great Advocate For Disabled Veterans!
5.0 stars
Brendan, did an amazing job of advocating for me as a disabled veteran seeking reasonable accommodations in the workplace. He is diligent, thoughtful, and forcefully able to advocate on his clients behalf. For employment and disability matters you would be hard pressed to find a better representative!"

Anonymous former client of Brendan Sweeney on Avvo
Meet Your Team
Our team believes in bold action and the extra mile when it matters most.
That's why we're still in your corner. Meet the Team