Hajar Hasani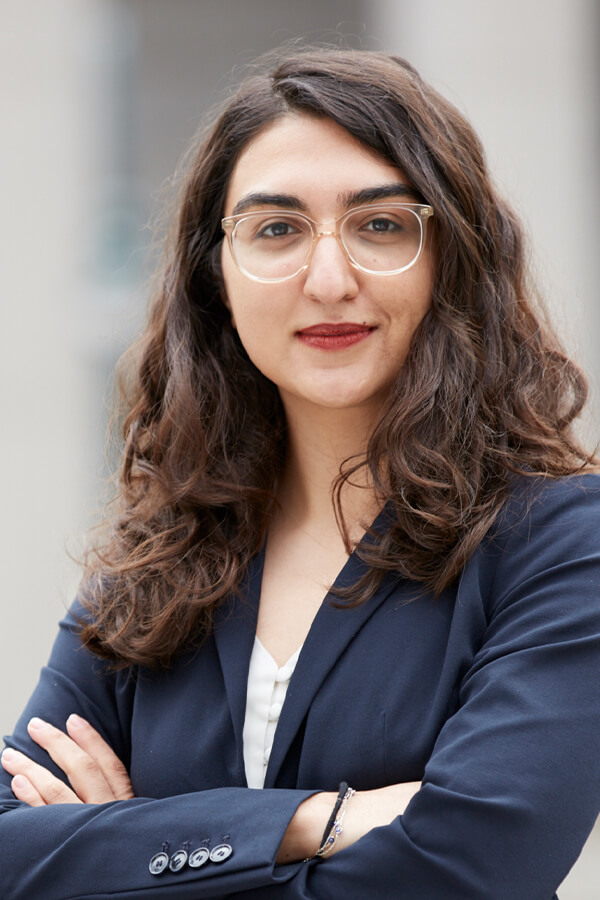 FEARLESS REPRESENTATION. FOCUSED ON YOUR SUCCESS. DEDICATED TO YOUR SUCCESS. MEET HAJAR. CLIENT-FOCUSED AND RESULTS DRIVEN NJ AND NY EMPLOYMENT ATTORNEY.
Hajar Hasani is an associate at the Working Solutions Law Firm. Ms. Hasani holds a Bachelor of Arts from Rutgers University - New Brunswick in 2014 where she graduated from the Honors Program summa cum laude and with a Certificate of Women's Leadership from the Institute of Women's Leadership. She holds a Juris Doctor from Northeastern University School of Law. Ms. Hasani is admitted to the New York Bar, the New Jersey Bar, and the District Court of New Jersey. She is a member of the NYC Bar Association, National Employment Lawyers Association (NELA) - New York, MuBANY - Muslim Bar association of New York, and the New Jersey Muslim Lawyers Association (NJMLA).
During law school, she served as a Public Interest Law Scholar, Lawyering Fellow in the Legal Skills in the Social Context Program, and Co-Chair of the South Asian Law Student Association. 
Throughout law school, she served as a Community Lawyering and Policy Innovation Intern for the Workers' Justice team at the Center for Popular Democracy, a Judicial Intern for the U.S. District Court for the Southern District of New York (SDNY), a Deborah T. Poritz Legal Fellow at Essex-Newark Legal Services, and as a Law Clerk with the Law Office of Christopher Q. Davis where she drafted legal documents and assisted with each phase of employment litigation, including participating with the Firm's prestigious class action practice. Her experience with SDNY also provided her with significant insight into federal civil litigation, informing her work with the Law Office of Christopher Q. Davis today.
Meet Your Team
Our team believes in bold action and the extra mile when it matters most.
That's why we're still in your corner. Meet the Team