Nick Bittner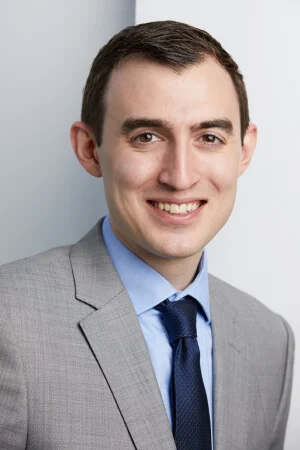 Meet Your Team
Our team believes in bold action and the extra mile when it matters most.
That's why we're still in your corner. Meet the Team
Powerful Voice. Strong Results. Compassionate Representation. Meet Nicholas. Client-focused and results driven NJ and NY employment attorney.
He handles severance negotiations, workplace discrimination, unpaid wage and overtime pay recovery, retaliation, and wrongful termination. Let's discuss your solution.
Nicholas is an associate at the Working Solutions Law Firm. During law school, Nicholas served as intern with the Chesapeake Bay Foundation and the Southern Environmental Law Center. He was also a research assistant for a professor of Environmental Law.
Nicholas began his career as a Staff Attorney at Legal Services representing low-income tenants in Newark, NJ's busy housing court. During his four years at Legal Services, he litigated a high volume of cases from start to finish, performing oral argument and negotiating on his clients' behalf. He successfully argued the published case, Opex Realty MGMT, LLC v. Taylor, which benefitted tenants across the city of Newark by impacting the interpretation of Newark's Rent Control Ordinance. His background advocating for clients in crises informs his work at the Working Solutions Law Firm today, where he works to represent clients struggling with serious employment issues.
Nicholas is admitted to the Bar in New York, New Jersey, the Southern District of New York, and the Eastern District of New York. He is member of the NYC Bar Association and the National Employment Lawyers Association (NELA) - New York.
"Nick is a proficient Labor & Employment Attorney. He is ethical and dedicated to his clients."

Aleida de Velazquez, former co-worker of Nick Bittner on Avvo