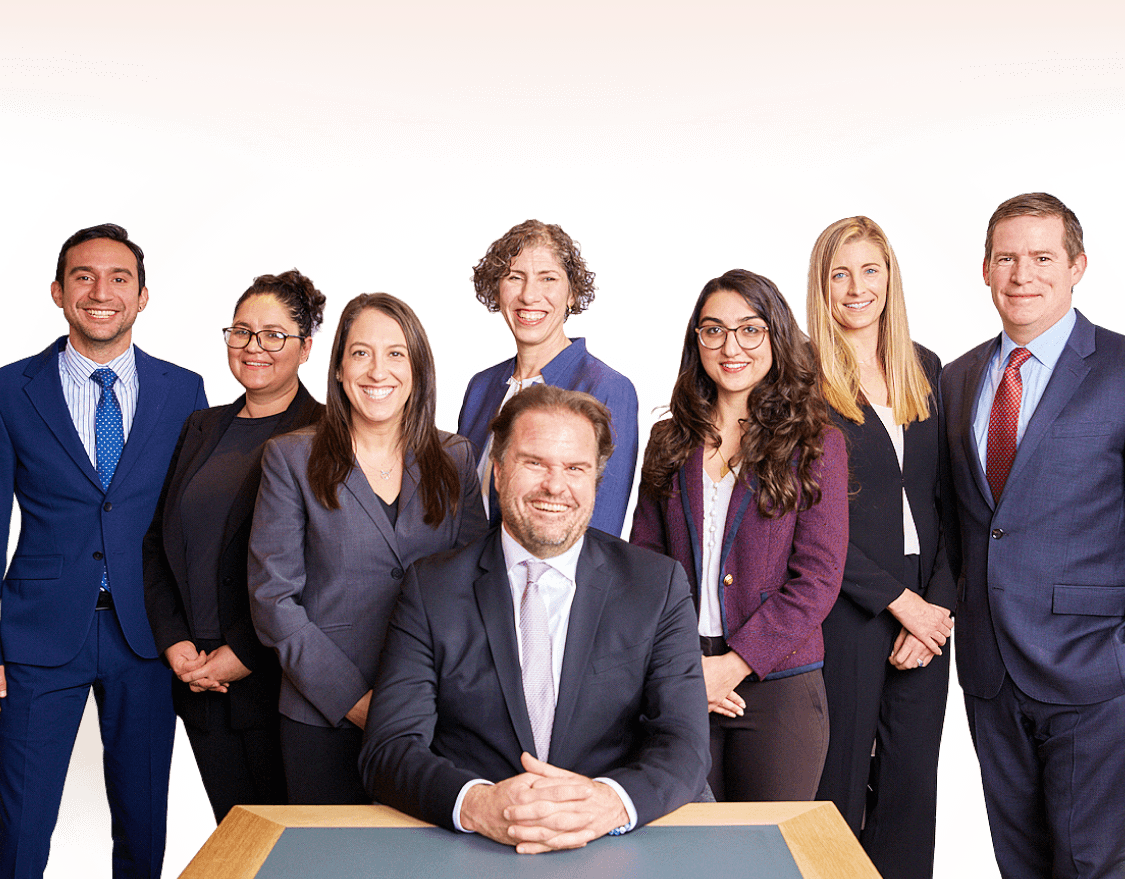 You Have Rights. We Fight for You.
Is your employer denying you wages or overtime?
Does your employer owe you money, such as back pay, unpaid wages, or payment for work?
Are you facing complex issues surrounding what you are owed and how to secure it?
Free Consultation on Unpaid Wages and Overtime
Book a FREE consultation with an employment law lawyer who knows the severance laws in New York and New Jersey.
Call 646-430-7930 today.
Contingency Fee Schedule - you pay nothing unless we "get your more." NO RISK to you.
More Information on Unpaid Wages and Overtime
The Working Solutions Law Firm is a nationally recognized employment law firm in New York. We specialize in representing employees who have not been paid earned wages including unpaid overtime.  Not paying extra pay ("time and a half") for overtime hours or failing to pay earned wages is theft. 
UNPAID OVERTIME AND UNPAID WAGE CLAIMS CAN ADD UP TO THOUSANDS OF DOLLARS. AND YOU CAN DO SOMETHING ABOUT IT.
WHAT YOU NEED TO KNOW:
YOU ARE ENTITLED TO OVERTIME PAY IN NEW YORK CITY IF: 
you make a salary of less than $60,000; or
you are paid hourly; or
you perform "blue collar" work; or
you perform sales, assistant, associate, or support work in an office; or 
work as an IT help desk, desktop support, or network technician; or 
you are an "independent contractor" in name only.  
You are also entitled to pay for:
unpaid bonuses, commissions, wages, tips or incentive pay promised to you;
working through an unpaid lunch break, after your shift ends or before your shift begins, even if your employer did not ask you to do the work; 
the cost of tools, equipment, transportation, gas (mileage), protective gear, or uniforms needed to do your job.
WHAT YOU NEED TO DO: 
Companies will only pay what you deserve if a lawyer forces them to pay. if you hire an employment lawyer and send a private letter or sue, your employer will consider paying you, but only if you hire the right lawyer and receive accurate advice.  
WE KNOW HOW TO WIN AND FORCE COMPANIES TO PAY YOU.  Good lawyers know what it takes to win. Our employment lawyers take pride in excellent results for satisfied clients.  We have experience and a history of excellence with employment negotiations and lawsuits for all employees.  
We can only force companies to pay you if you call us.  And our team will review your matter for FREE when you call! 
Call now at 646-430-7930 for a FREE consultation and case review.
We only get paid if you WIN!
We offer "lawyers only get paid if you win" fee arrangements.  If you don't get any money, we don't get paid.  So there is no risk to you!  Your job is your livelihood. You have the right to receive fair pay from your employer, and from your lawyer.  
Our results and satisfied clients speak for themselves.  
Our lawyers are kind and trustworthy – we respect our clients like family.  Tell us your workplace problem and our New York employment lawyers will review your situation for free.
Call now at 646-430-7930 for a FREE case review.
Meet Your Team
Our team believes in bold action and the extra mile when it matters most.
That's why we're still in your corner. Meet the Team
Here's How It Works
First, call to understand your rights.
Fired? We will review your situation with you for free. You don't pay us anything. Call 646-430-7930.
Get a lawyer on your side.
We pride ourselves on backing clients with a sense of loyalty and purpose.
Stand up for yourself.
We pride ourselves on backing clients with a sense of loyalty and purpose.
You win.
Our attorneys are trained to win. Either your employer will pay you more money, or you don't pay us anything. Either way, you win.
Call Today for Your Free Consultation: 646-430-7930.
Our Lawyers are Ready to Help You Right Now.
OR
Please feel free to fill out the form on this page, and we will get back to you to schedule a call.
There isn't a day that I don't regret calling their office. I got what I deserved and was able to move on with my life. I hope I don't have to ever return however I feel safe having Chris in my back pocket if I need him!
My former employer hired one of the largest and most prestigious law firms in the world. I hired Brendan Sweeney and his team. They achieved an outstanding result and I never felt that we were outgunned. Brendan is smart and practical, and his team was great.
Christopher and his team were EXCELLENT! Christopher was very kind and understanding he listened, gave good advice and was able to deliver on my behalf, anyone who uses his services are in great hands!
Brendan's been a rock-solid resource for me.
I couldn't be more grateful to be working with this firm, and I'd recommend them to anyone in a heartbeat.
He is an aggressive attorney – he also understands how to work effectively with opposing counsel.  Chris went up against one of the top law firms in New York City and was able to resolve the issue 100% to my satisfaction.
Brendan Sweeney and his team have always stood out to me for their level of confidence when they give me high-level counsel.
Without going into detail, Chris and his people have gone WAY above and beyond what I ever expected of a law firm. It's actually kind of unbelievable what they've done for me. I couldn't be happier with their services and would recommend them to anyone.
Christopher Davis and his team are exceptional practitioners who masterfully refined and pursued my highly complex case. Working with the Law Office of Christopher Davis has been a very positive experience including great client communication, helpful collaborative technology, and empathy.
Chris has been a lifesaver during one of the most painful employment experiences in my life. He knows his stuff, is incredibly responsive, and — above all — is one of the kindest people I've met.