Christopher Q. Davis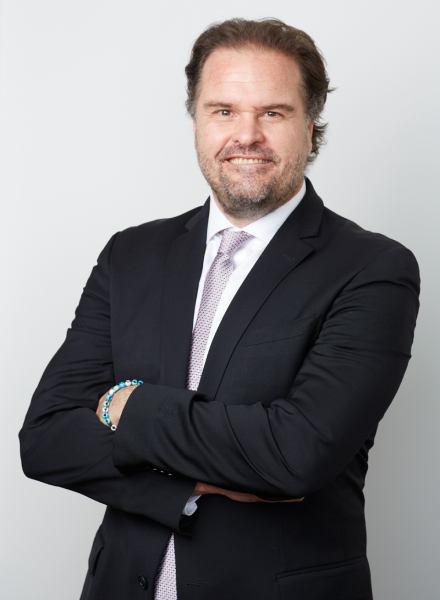 Mr. Christopher Davis specializes in employment-related trial matters and class actions on behalf of both employers and employees.
During his career, Mr. Davis has served as class counsel on numerous nationwide employment class actions and has tried nearly 20 cases to verdict. Mr. Davis has been recognized by the press as an experienced trial attorney and employment law expert. He is regularly interviewed by print and television media outlets around the world, including The Associated Press, The Shriver Report, and CNN En Español.
Mr. Davis began his career as an Assistant District Attorney in the esteemed Manhattan District Attorneys' office under then-District Attorney Robert Morgenthau. After winning numerous trials, he was appointed to the Sex Crimes Unit where he prosecuted and tried serious violent felonies, including rape and attempted murder cases.
In private practice since 2006, Mr. Davis has worked for numerous employment law firms, including Thompson, Wigdor & Gilly, LLP (now Wigdor LLP), before starting his own law firm in 2014.
Keeps It Real!!!
5.0 stars
Mr. Davis kept me informed throughout the process and fought hard for my rights. Both he and his staff are knowledgeable and passionate about their work."

Anonymous former client of CQD on Avvo
"Mr. Davis, stand up and let me shake your hand on a job well done."

Federal Judge
Representative Cases
Mr. Davis has recovered millions for clients while in private practice, including:
Christopher Q. Davis
$3.9 million class action settlement on behalf of thousands of financial advisors;
$3.75 million class action settlement on behalf of thousands of call center workers;
$1.5 million class action settlement on behalf of hundreds of IT workers at one of the world's largest investment banks;
Confidential $1.5 million settlement/severance package obtained on behalf of the Chief Financial Officer of a multinational corporation;
Confidential $1.25 million breach of contract settlement on behalf of a Managing Director of one of the world's largest investment banks regarding nonpayment of a guaranteed bonus;
Confidential mid-six figure pregnancy discrimination settlement on behalf of the former Assistant General Counsel of a well-known hedge fund; and
Confidential six-figure sexual harassment settlement, plus a salary increase and termination of the offender for a research scientist at a large biotechnology firm who opted to remain with the employer;
Pre-suit settlement reduced to ten percent of the original demand on behalf of a medical practice facing a civil lawsuit involving accusations of sexual assault and sexual harassment by an employee. The suit was eventually settled and dismissed following Mr. Davis' investigation revealing consensual behavior by the accuser; and
Mid-suit settlement on behalf of a large engineering firm and its CEO in a breach of contract and discrimination lawsuit brought by a terminated employee, which settled quickly and on favorable terms for the business.
Lead counsel on 2000 person nationwide wage and hour nationwide wage and hour class action resulting in 7 figure settlement.
Meet Your Team
Our team believes in bold action and the extra mile when it matters most.
That's why we're still in your corner. Meet the Team