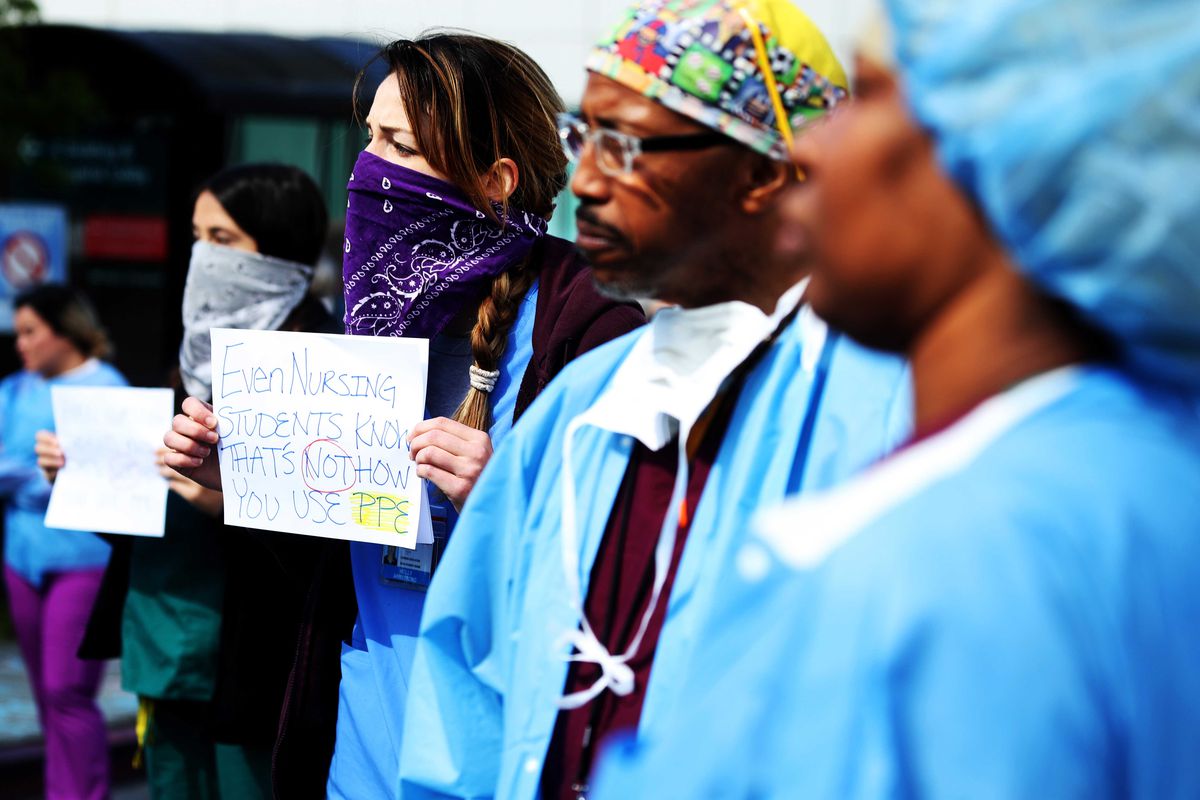 3,000+ Workers Filed Complaints with OSHA for Lack of PPE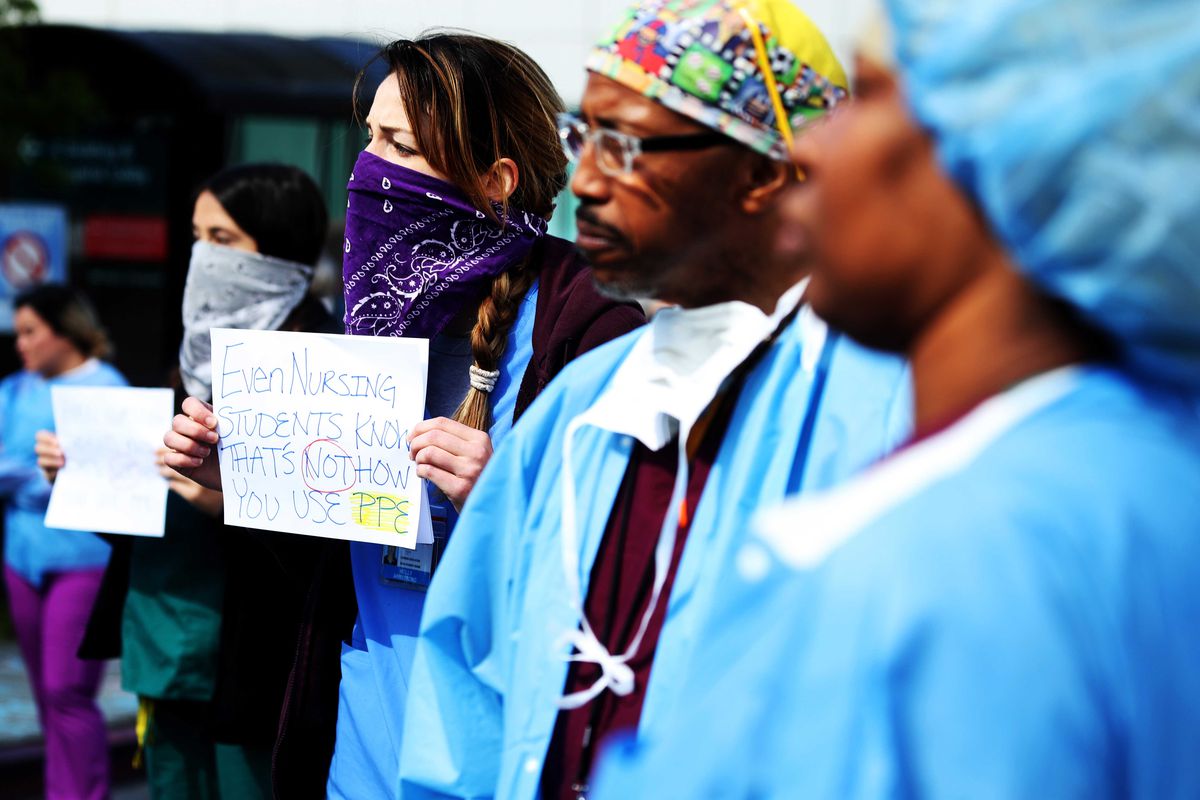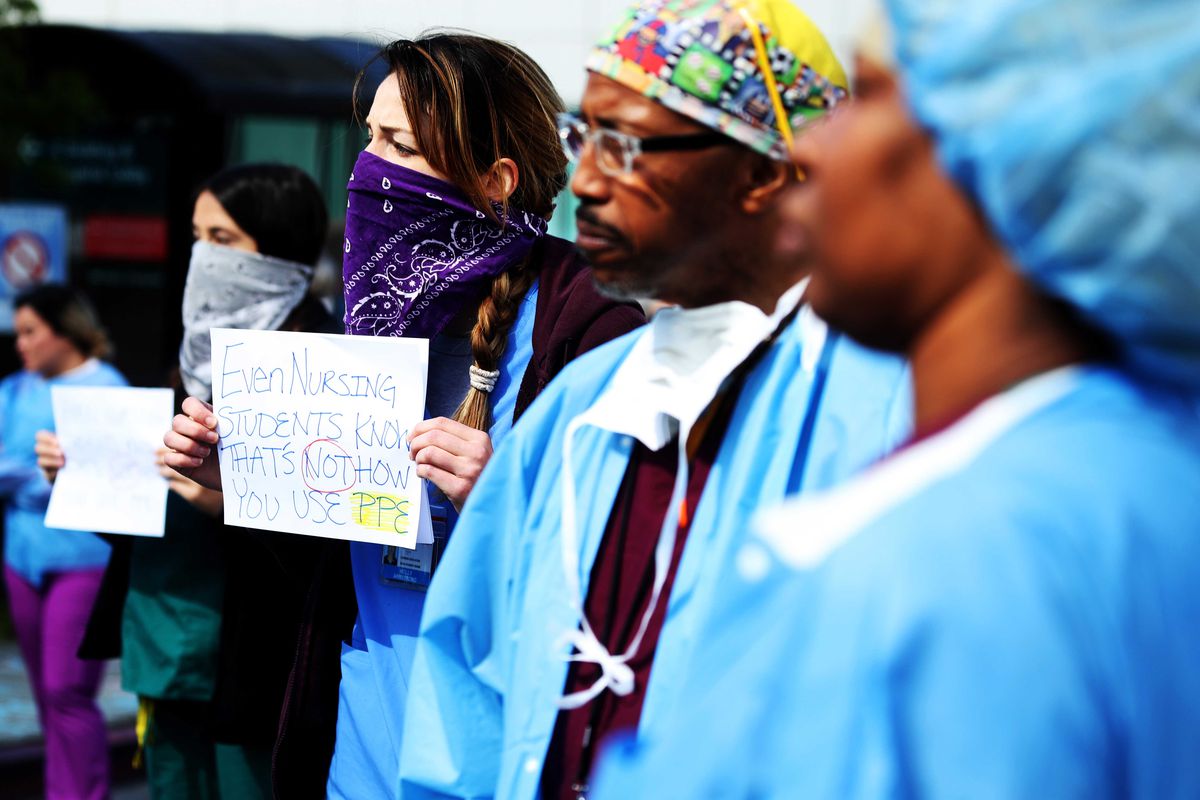 More than 3,000 workers have filed complaints with the Occupational Safety and Health Administration (OSHA) due to the lack of safeguards against COVID-19 at their workplaces. The Washington Post requested all employee complaints pertaining to the coronavirus from January through April from OSHA under the Freedom of Information Act. The complaints came from essential workers in many industries: airlines, construction, hospitals, grocery stores, call centers, pharmacies, and more.  They describe mask and glove shortages, cramped work environments with no social distancing protocols, and sick coworkers who continue to go to work.  
A great deal of the complaints are from health-care workers who have had to make paper towel masks, wear "plastic ponchos," work in close proximity with each other, and have no soap or hand sanitizer.  One worker at a California hospital said, "In the behavioral unit, employees are not allowed to wear surgical masks because it 'hurts the patient's feelings,' despite the fact that patients come in with fevers."  Ultimately, the 3,000+ complaints show how vulnerable our essential workers are, the very people who are risking their lives on a daily basis to keep our country running.  
OSHA Fails to Protect Workers 
OSHA is a federal agency that aims "to assure the safety and health of America's workers by setting and enforcing standards … and encouraging continual process improvement in workplace safety and health."  OSHA has jurisdiction over the majority of American workplaces. It can implement regulations and enforce them through legal measures, inspections, and citations. Despite these regulatory powers, OSHA has not meaningfully protected essential workers.  The agency issued a 35-page booklet in early March describing suggestions for how employers should protect their essential workers from COVID-19.  The booklet states that employers should "promote frequent and thorough hand-washing" and "consider offering face masks to ill employees and customers."  However, OSHA emphasized that "this guidance is not a standard or regulation, and it creates no new legal obligations." Thus, OSHA has merely offered recommendations for employers rather than executed clear regulations with legal repercussions for violations.  
A former OSHA senior policy advisor, Deborah Berkowitz, rightfully said, "Why would you think [companies] would voluntarily take the right steps for COVID-19 when they don't really take the rights steps for other traditional health and safety hazards?"  While workers' rights groups and Democrats have asked the Trump administration to establish legal requirements for employers to follow the CDC's guidelines, the Labor Department has refused to do so.  The Trump administration's opposition to regulations has cost lives.  Healthcare workers, grocery store employees, police officers, and postal workers have died from the virus due to a lack of PPE.
Seek Legal Assistance  
If your employer has provided inadequate protections from the coronavirus, seek legal assistance today. The Working Solutions Law Firm, located in New York City, can assist you. Contact us today at (646) 430-7930 to schedule a free case evaluation and receive experienced legal counsel.