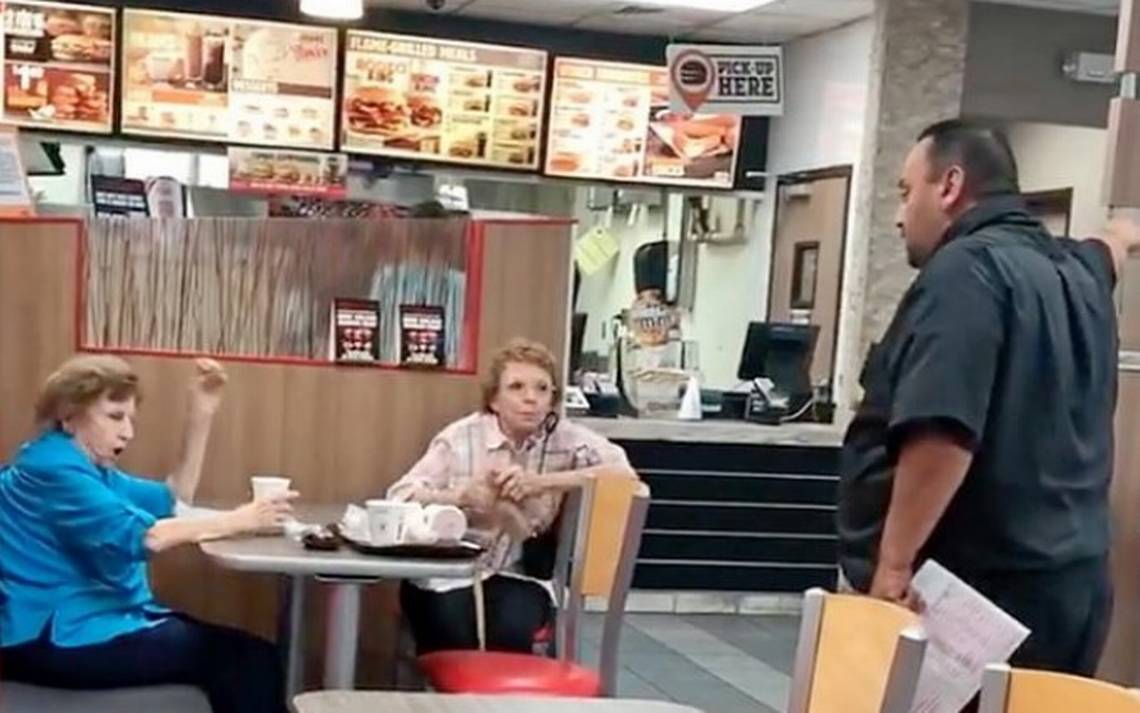 Burger King Manager Told to 'go back to Mexico' for Speaking Spanish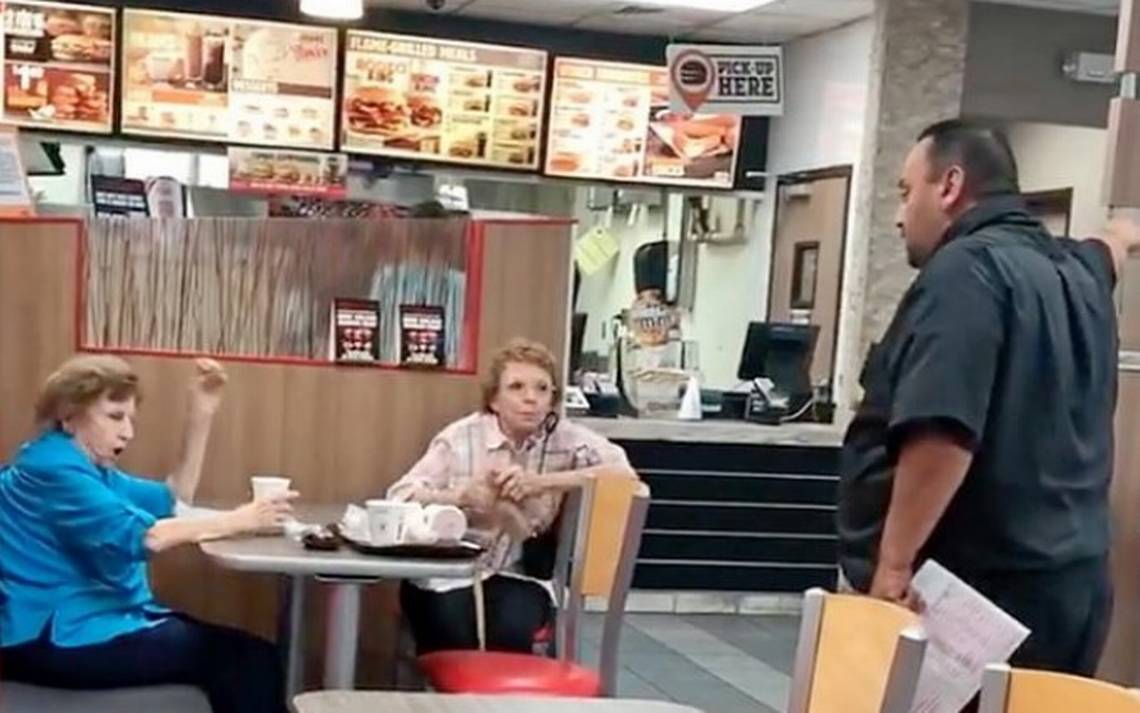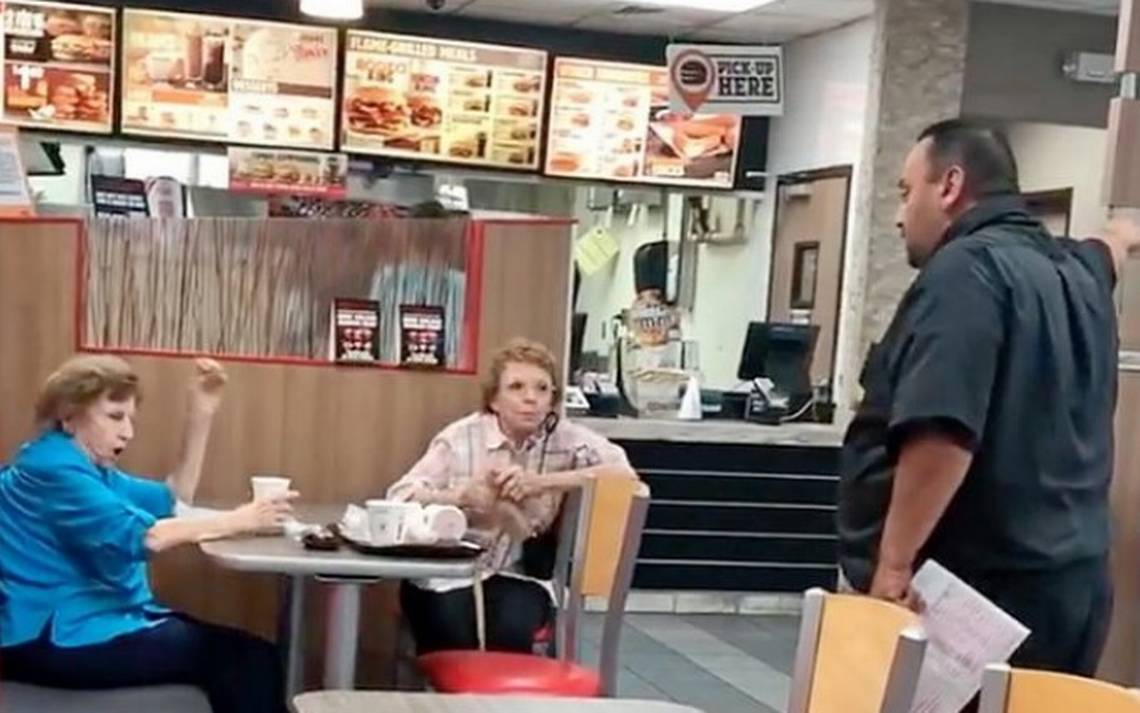 In a viral Facebook video posted on July 6th, two customers scolded a Puerto Rican Burger King manager, Richard Castillo, for speaking Spanish in a Burger King located in Eustis, Florida (40 miles north of Orlando). Richard Castillo was explaining something to a new employee in Spanish when two older women told him to "go back to Mexico."  The video currently has 22,000 views on social media.
"When you're in America, you should speak American English," one of the women told Castillo.
"No ma'am, I don't," Castillo replied.
"Yeah, yeah. Go back to Mexico if you want to keep speaking Spanish. Go back to your Mexican country, your state, your country," the other woman says.
"Guess what, ma'am. I'm not Mexican. I'm not Mexican, but you're being very prejudiced, and I want you out of my restaurant right now," the manager responds.
"I'll finish my meal, and then I'll leave," one woman continues.
"You know what? I'll do it for you, ma'am. I'll call the cops," the manager tells the two women.  The women eventually left the restaurant after Castillo called them prejudiced, ignorant, and disrespectful. Castillo said he has never experienced anything like that before. "I can't believe that at this age there's still people like that," he said.
Reactions
Neyzha Borrero, a Puerto Rican American who can speaks both English and Spanish, was eating with her boyfriend when she witnessed the heated dispute.  "When I heard, 'You cannot speak Spanish in public,' I grabbed my phone and I was like, 'Hold up,'" Neyzha told NBC News.  She published the video on social media with Castillo's consent.  Burger King quickly released a statement in response to the video on social media. "There is no place for discrimination in our restaurants," a Burger King spokesperson said. "We expect employees and guests to treat each other with respect."
87% of Fast-Food Workers are Abused
The incident at Burger King is not an unusual phenomenon in the fast-food industry.  In a 2018 survey, 87% of fast-food workers said they experienced abuse and aggression from customers.  Some reported behaviors like spitting, throwing food, death threats, and sexual comments.  Spanish speakers are particularly vulnerable to workplace abuse.  Approximately one quarter of Hispanics said they have been criticized and discriminated against for speaking Spanish in public.  Customer abuse violates civil rights and other statutes, so legislators and employers must work together to protect minimum wage workers from unacceptable aggression.  Employers must implement policies, procedures, security, and training that urge employees to report this kind of behavior to the police and provide support in these situations.  Police must prosecute abusive customers to the full extent of the law and legislators must enact more statutes to hold them accountable.
Seek Legal Assistance
If you are the victim of racial or ethnic discrimination in the workplace, the Working Solutions Law Firm, located in New York City, can assist you. Contact us today at (646) 430-7930 to schedule a free case evaluation and receive experienced legal counsel.