EEOC Sues Software Company for Pregnancy Discrimination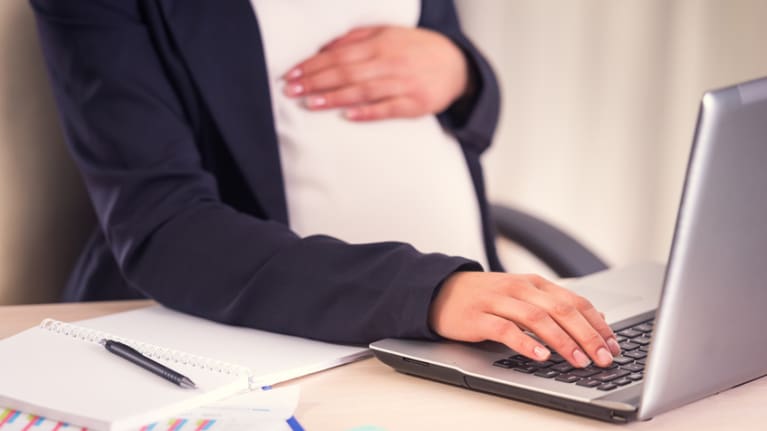 On July 1, 2020, the U.S. Equal Employment Opportunity Commission (EEOC) sued NICE Systems, Inc. for pregnancy discrimination. The EEOC advances opportunities in the workplace by enforcing federal laws that prohibit employment discrimination. According to their lawsuit, the software company allegedly paid an employee less, retaliated against her, and forced her to resign because of her pregnancy.* After the employee informed her supervisor of the pregnancy, he stopped assigning her sales leads and denied her commission payments. When she complained, NICE Systems, Inc. retaliated against her by reassigning her job responsibilities and asked her to "stop being so emotional." When she returned from maternity leave, her employer did not give back her lucrative sales territory; instead, NICE Systems reassigned her to one with few clients for her sales product. After NICE Systems, Inc. did nothing to address her complaints, they forced her to resign.
Pregnancy discrimination remains widespread in American companies
Women in every industry file pregnancy discrimination complaints, from retail trade to finance and insurance services. In corporate offices, like NICE Systems, Inc., discrimination tends to be more subtle. Some supervisors regard pregnant women as less committed, less dependable, and more irrational than other women. These biases may cause women to be excluded from lucrative assignments and denied commission payments they deserve. Such instances of pregnancy discrimination are potentially damaging to women's wellbeing and careers. Women should be able to make decisions about having children without fear of retaliation or negative consequences at work.
What Laws Protect Against Pregnancy Discrimination?
Title VII of the Civil Rights Act of 1964 protects employees from discrimination based on protected characteristics, such as sex-based discrimination. Title VII was later amended by the Pregnancy Discrimination Act (PDA), which denotes pregnancy discrimination as a form of sex discrimination. The New York State and New York City Human Rights Law also protect against pregnancy discrimination.
Under the Pregnancy Discrimination Act, employers must treat pregnant women as "temporarily disabled" and accommodate them as any other employee experiencing a short-term disability. For instance, an employer that allows temporarily disabled employees to take disability leave or leave without pay must also allow an employee who is temporarily disabled due to pregnancy complications to do the same. Moreover, the Family Medical Leave Act (FMLA) allows both mothers and fathers 12 weeks of unpaid, job-protected leave after childbirth. It is thus a violation of the FMLA to reduce an employee's responsibilities or sales leads because she is about to or is returning from maternity leave.
Seek Legal Assistance Today
If you have experienced pregnancy discrimination in the workplace, seek legal assistance today. The Working Solutions Law Firm, located in New York City, can assist you. Contact us today at (646) 430-7930 to schedule a free case evaluation and receive experienced legal counsel.
*all mentioned allegations against NICE Systems, Inc. are alleged pending litigation