Have You Received An Unfair Severance Package? Contact The Working Solutions Law Firm Today!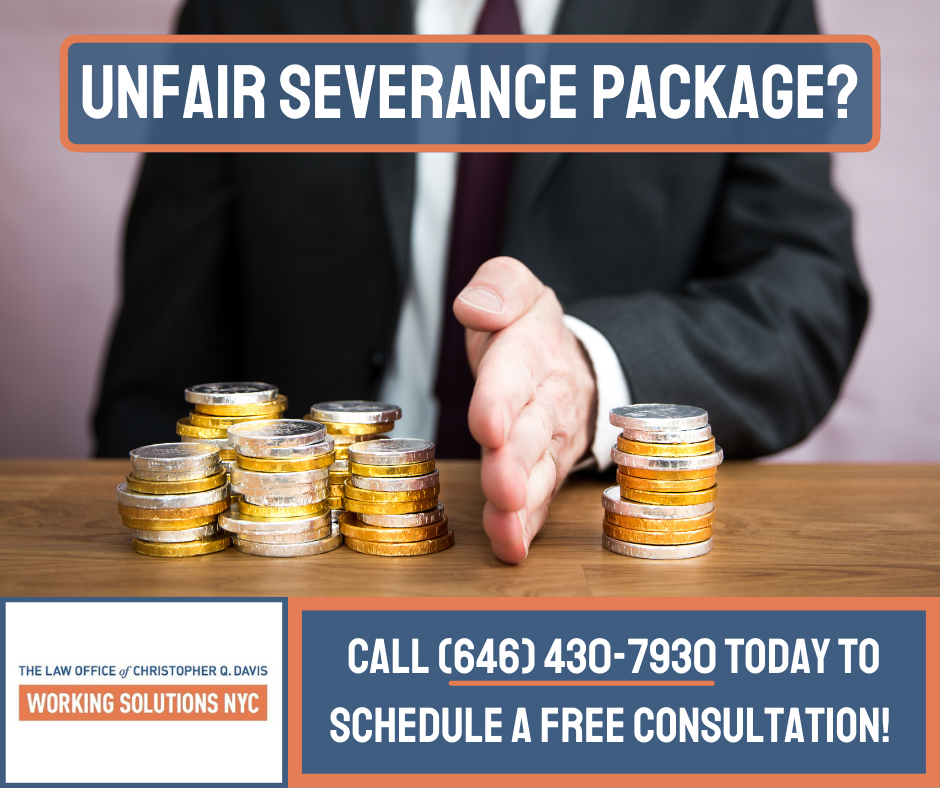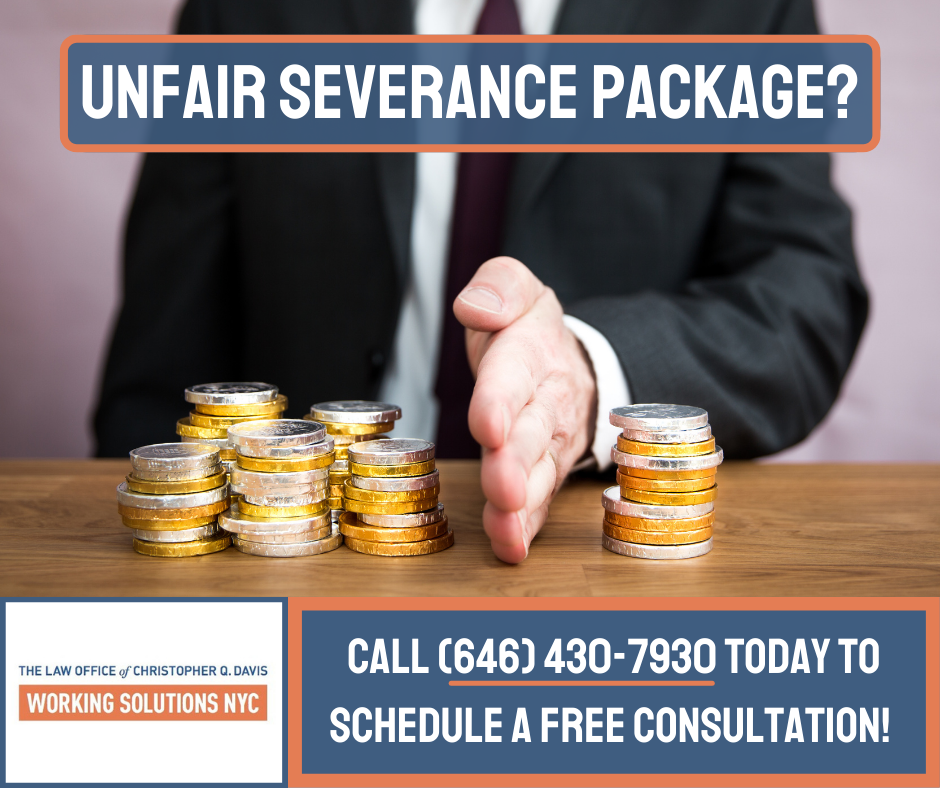 Has your employer handed you an unfair severance package? Are you unsure about the terms of your severance agreement? If so, contact the employment lawyers at the Working Solutions Law Firm for legal assistance, located in New York City and in Livingston, New Jersey. It is never wise for you to sign or agree to any severance terms without consulting a lawyer.  Call us today at (646) 430-7930 to schedule a free case evaluation and receive experienced legal counsel.
Our employment lawyers specialize in many areas of the law, including severance pay, FMLA, and wrongful termination. Whatever your employment issue is, please reach out today for a consultation.