Home Health Care Agency and Staffing Firm Expected to Pay $2.5 Million for Overtime Wage Violations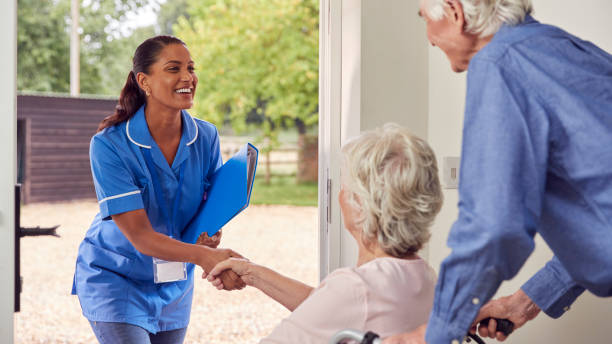 Earlier this month, U.S. District Judge Christy Criswell Wiegand delivered a decision that found a home care agency and a staffing firm guilty of collaborating to withhold overtime wages. The suit, which was filed by the Department of Justice (DOJ) in 2019, accused Elder Resource Management Inc. and Staff Source Inc. of dividing their workers' hours between each other to circumvent their payment responsibilities, which is outlined in the Fair Labor Standards Act. According to a Law360 article, Judge Wiegand concluded the bench trial and ordered the firms to pay close to "$2.5 million in unpaid wages and liquidated damages" to the affected employees. 
Overtime Wage Violations Committed by Elder Resource Management and Staff Source 
In his decision, Judge Wiegand wrote that the two accused parties created a scheme in which they unlawfully split the paychecks of employees who worked entirely under Elder Resource Management to avoid compensating for overtime hours. Both entities provided separate paychecks which frequently accounted only for "straight time hours that should have earned time-and-a-half" pay. Judge Wiegand's conclusion, in part, was based on the discovery that Staff Source was not an independent organization but one that operated under Elder Resource Management. Employees of Elder Resource Management testified in March, stating that they were unaware of Staff Source's existence until they received paychecks and W-2s from the staffing firm.  
The article notes that Staff Source shared the home healthcare agency's "hiring practices and procedures" and "received nearly of its revenue" from the company since it was established in 2014. Judge Wiegand concluded that Staff Source operated as an agent for Elder Resource Management so that the company could forgo legal responsibilities to provide minimum wage and overtime pay to workers — both of which are required under FLSA and the Home Care Rule. Under that rule, as instituted by the Department of Labor, "previously exempt workers who provided companionship services or home-based care" are also extended FLSA rights. As a result, both companies were … 
Federal and State Laws on Overtime Wages 
In a statement provided by Adam Welsh of the Department of Labor, Judge Wiegand's ultimate decision "sends [an] important message" and serves as a warning to home health care agencies who attempt to violate wage laws and provide inadequate pay to their employees. Federal laws protect workers from wage violations in the workplace. Under the FLSA, employees are entitled to receive overtime pay for any hours worked over 40 per workweek at a "rate not less than one and a half times the regular rate of pay." Several states — including New York and New Jersey — acknowledge and uphold this law. 
Seek Legal Assistance Today 
If you believe your employer has withheld or refused to pay your rightfully earned wages, seek legal assistance from the Working Solutions Law Firm, located in New York City and Livingston, NJ. Contact us today at (646) 430-7930 to schedule a free case evaluation and receive experienced legal counsel. 
Our employment lawyers specialize in many areas of the law, including FMLA and unpaid wages and overtime. Whatever your employment issue is, please reach out for a consultation today.