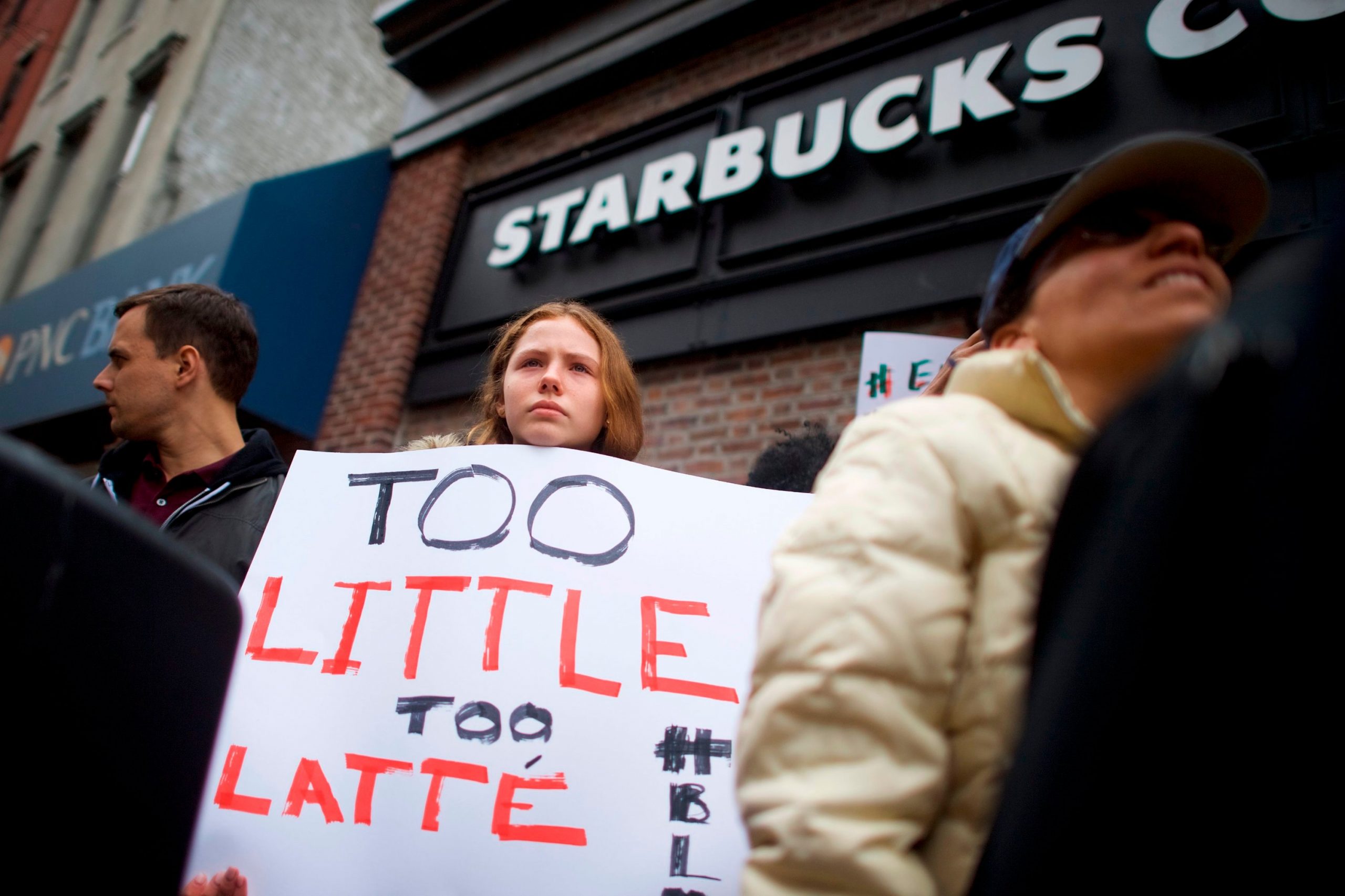 Starbucks Banned Employees From Wearing Black Lives Matter Attire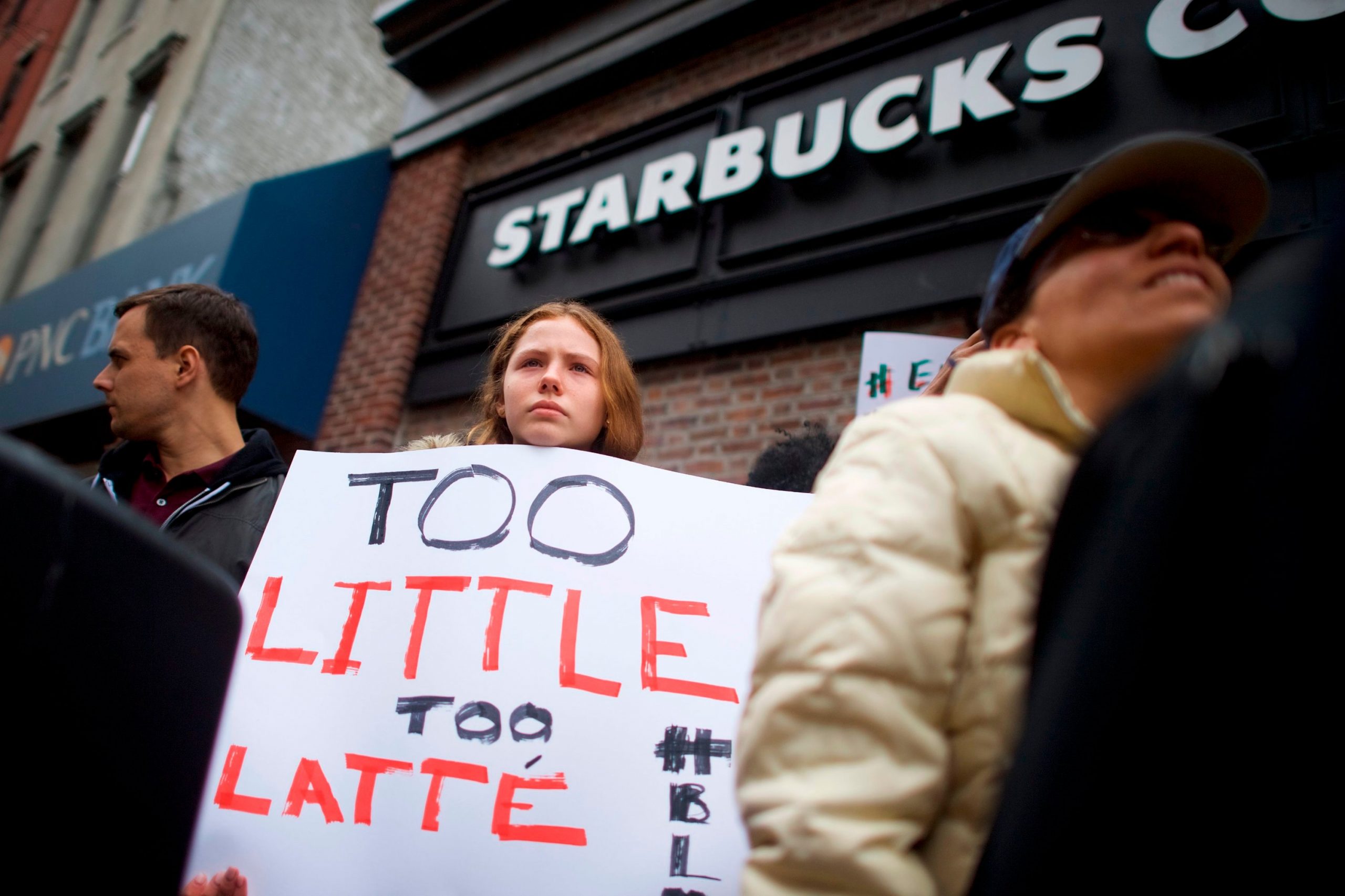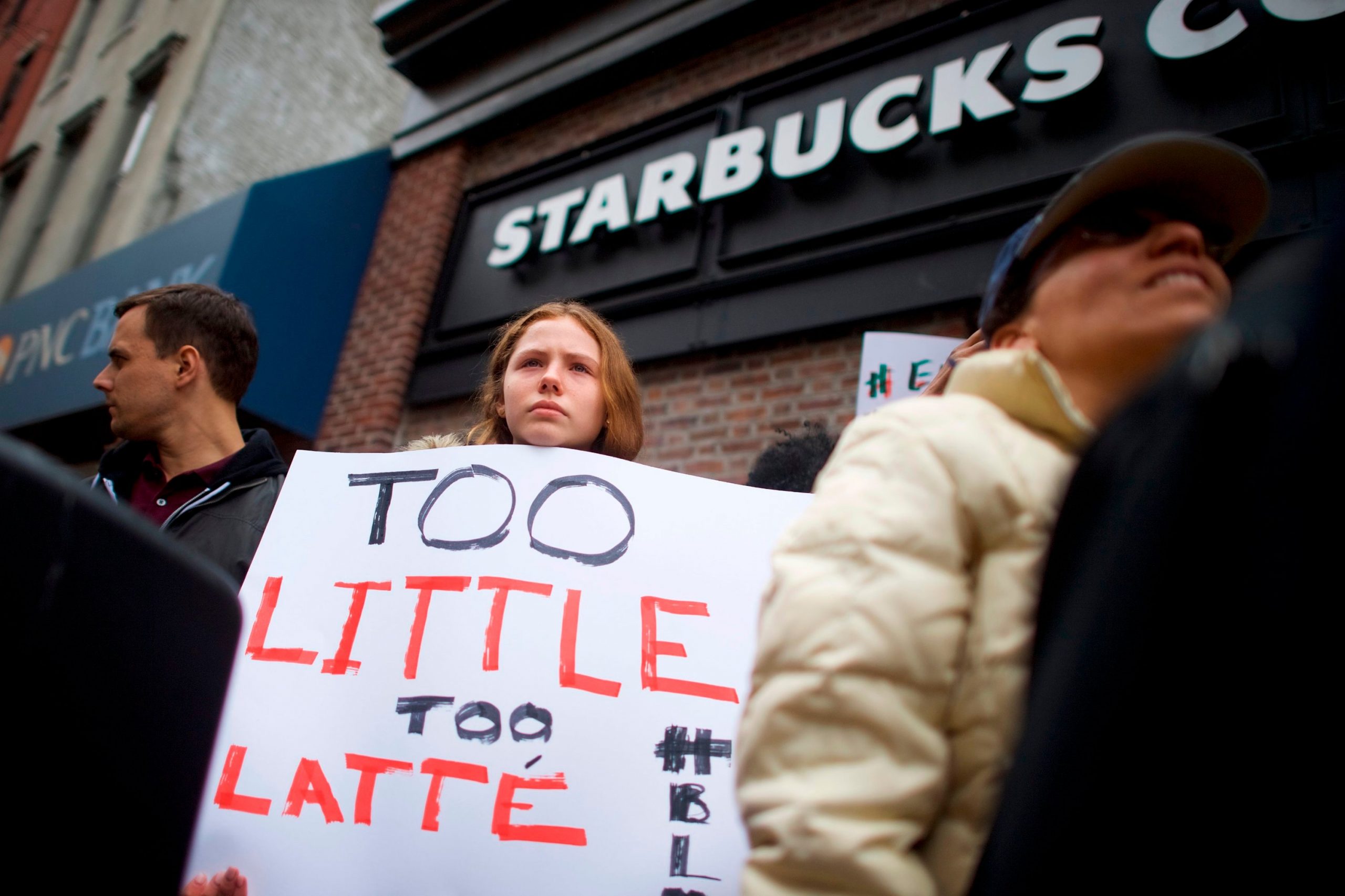 In the midst of national protests for racial justice, many major companies have publicly shown their support for the Black Lives Matter movement. One of these companies is Starbucks, a major coffee retailer. In the first week of June, Starbucks tweeted several times, committing to being a part of the change and partner with different organizations that fight bias and racism. However, the company explicitly stated to its employees that Black Lives Matter attire was prohibited from being worn in the workplace. Their reasoning was that the company's dress code forbids accessories that advocate a political, religious, or personal issue. According to the company's policy, wearing pins in support of religious, political, or personal issues could potentially "threaten to harm customer relations" or "interfere with Starbucks public image."  
Many Starbucks Employees Spoke Out 
In an article published by BuzzFeed News, several Starbucks employees shared their concerns about not being able to wear Black Lives Matter attire to work. According to BuzzFeed, some store managers contacted Starbucks management on behalf of employees who desired to wear Black Lives Matter attire. Management responded that wearing such clothes and accessories "could be misunderstood and potentially incite violence." More employees came forward to further express their frustration and disappointment with the company's response. Unlike the tweet that highlighted the company's willingness to stand with the movement, many employees felt that its in-store policies seemed contradictory.  
Ensuring Equality In the Workplace 
Most employees who spoke out against the company's policy on wearing Black Lives Matter attire noted that in the past, Starbucks has permitted, and even-handed out, buttons and attire promoting same-sex marriage equality and LGBTQ+ rights. Some employees claimed that Starbucks provided them with Gay pride shirts and pins since June is Pride Month. Although employers reserve the right to establish policies that align with the company's values, all employees must be treated equally and justly for their actions. According to federal and state laws, including New York's, companies are breaking the law if they reprimand certain employees but not others who engage in the same behavior. 
Starbucks Eventually Reversed Its Policy on BLM Attire 
After significant employee and public discontent, Starbucks finally decided to reverse its policies regarding Black Lives Matter attire earlier this month. In a letter mailed to employees on June 12th, management expressed that they have heard their employees' concerns and are designing new t-shirts with Black Lives Matter graphics. Until they arrive, Starbucks is allowing employees to wear supporting accessories and/or clothing of their own. 
Seek Legal Assistance Today 
If you have experienced discrimination in the workplace, seek legal assistance from the Law Office of Christopher Q. Davis, located in New York City. Contact us today at (646) 430-7930 to schedule a free case evaluation and receive experienced legal counsel.