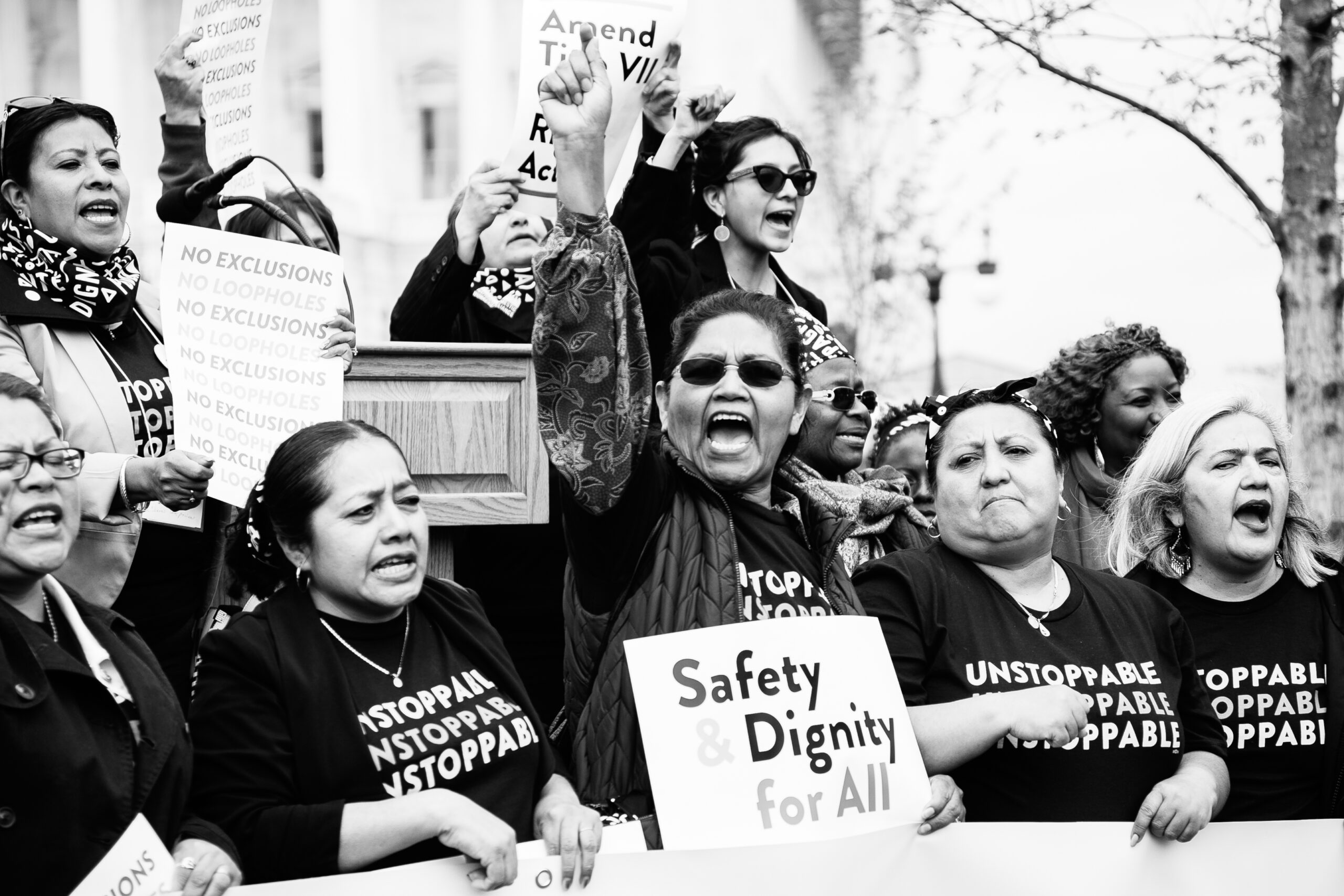 The National Domestic Workers' Bill of Rights Combats Institutional Racism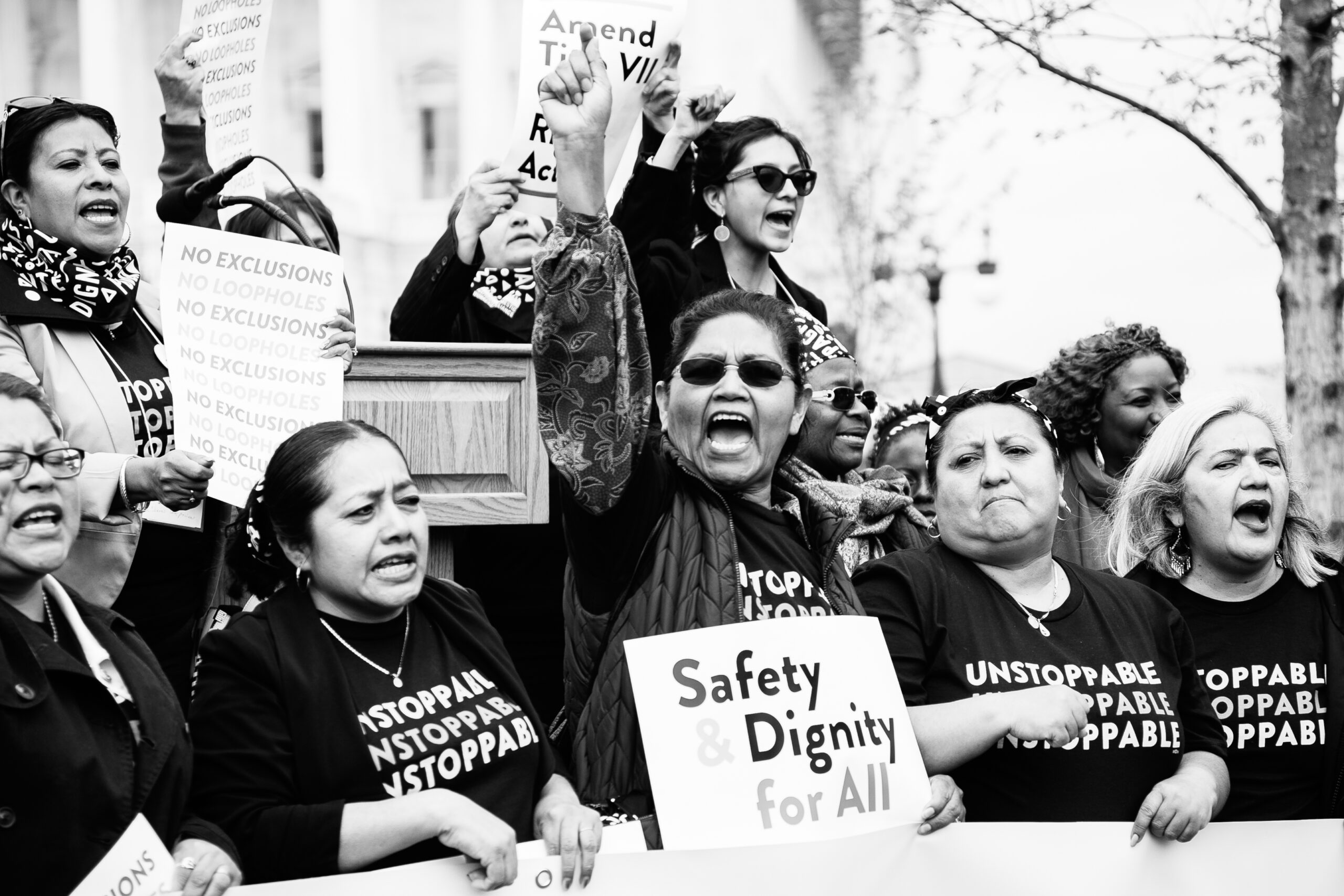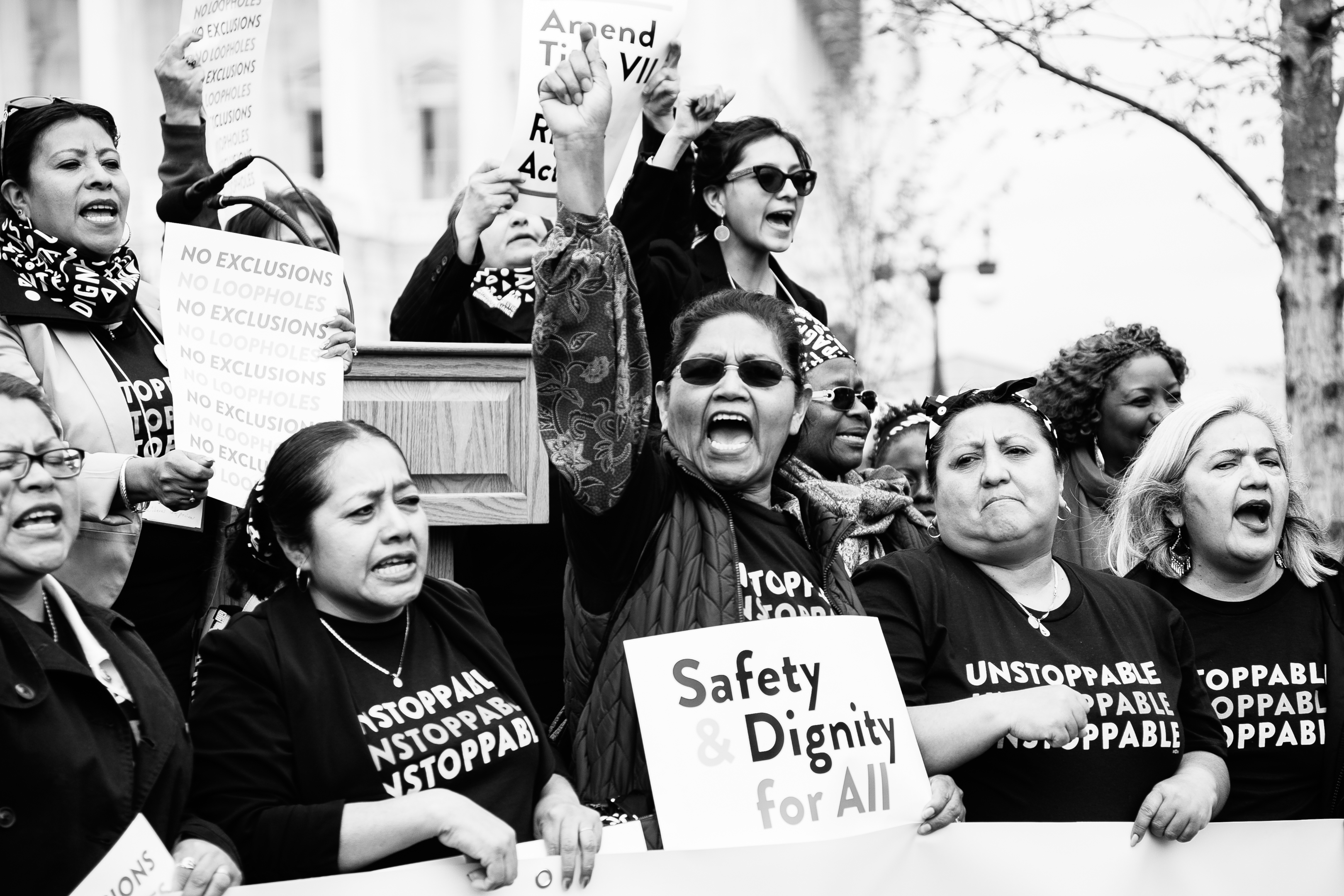 Domestic workers like nannies, house cleaners, and home carers may finally be protected by basic federal labor law.  Senator Kamala Harris and Representative Pramila Jayapal introduce the National Domestic Workers' Bill of Rights this week to provide long overdue rights for domestic employees.  The bill would require employers to provide domestic employees with a written agreement outlining expectations for pay, duties, schedule, and time-off. It would mandate employers to give live-in nannies a written termination notice and 30 days of lodging or severance pay. Additionally, the bill would allow domestic workers to earn up to seven paid sick days and would protect them in the event of discrimination based on their sex, race, religion, or national origin. While eight states and one municipality have already implemented rights for domestic workers, this bill would force all states to comply, impacting 2.5 million domestic workers. 
People of Color are excluded from Labor Rights 
Women, immigrants, and people of color comprise 95% of the domestic workforce. Therefore, the National Domestic Workers' Bill addresses the fact that lawmakers have historically barred these demographics from labor rights and protections.  For example, legislators intentionally excluded domestic and farm workers from the New Deal era labor laws in the 1930s. Southern congressmen would not support the National Labor Relations Act or the Fair Labor Standards Act if they protected these professions that predominantly consisted of African Americans. In turn, the New Deal perpetuated cheap minority labor and economic servitude in the South by denying certain jobs (those held by African Americans) from a right to union involvement, minimum wage, overtime pay, and more. 
Further, the Civil Rights Act of 1964 prohibited discrimination and sexual harassment, but did not apply to employers with less than 15 employees. This loophole inadvertently excluded domestic employees, making it technically legal for employers to sexually harass them. Similarly, the Occupation and Health Act of 1970, mandated safe working conditions for all workers except domestic employees.  Not only do these exclusions have roots in America's legacy of slavery, but they disparage professions traditionally held by women, deeming caring work as not "real" work that deserves federal protection.
New York's Domestic Workers' Bill of Rights
If you are a domestic worker in New York, the Domestic Workers' Bill of Rights protects you from workplace abuses.  For example, you have the right to time and one-half for overtime, a day of rest or overtime pay every seven days, three paid days of rest every year, and protection under New York State Human Rights laws.  In the eight states where this bill is enacted, lawmakers have sent a message that home carers, nannies, and cleaners deserve equal respect and dignity.  
Seek Legal Assistance 
If you are a domestic worker and have experienced labor law violations, the Working Solutions Law Firm, located in New York City, can assist you. Contact us today at (646)430-7930 to schedule a free case evaluation and receive experienced legal counsel.