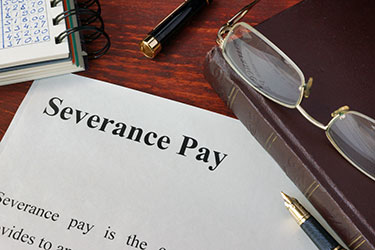 Three Things to Remember Before Signing a Severance Agreement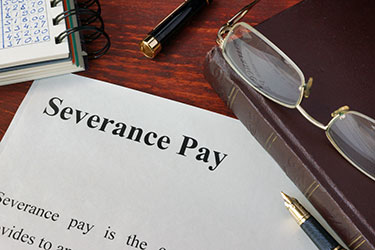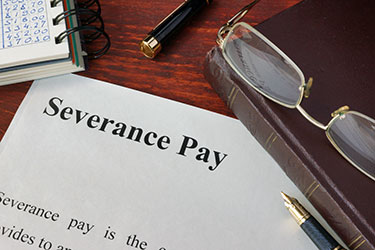 A severance agreement is a legal contract between an employer and an employee outlining the responsibilities and rights of each party following a termination or lay-off. It details the amount of money that your employer will continue to pay you.  It also outlines whether you will continue to be offered certain benefits like health insurance.
Signing a severance agreement indicates that you agree with the terms upon which you have been let go. In other words, it means that the employee will not take their employer to court for wrongful termination. Therefore, it is important to remember the following five tips before signing a severance agreement.
Understand Everything in your Severance Package before Signing it
Oftentimes, an employer will pressure an exiting employee into signing a severance agreement quickly. Remember that you have the right to take a reasonable amount of time to understand everything in the contract before signing it. If you are over the age of 40, your employer must give you 21 days to consider your severance agreement and 7 days to revoke it after signing. If you are under the age of 40, your employer must give you a "reasonable" amount of time to consider a severance agreement, typically two weeks. You should use this time to speak with professionals that can help you understand every stipulation within your severance package.
Know your Legal Rights
If you were terminated due to your identity, testification in court against your employer, or absence at work to care for a sick family member, you may be able to negotiate your severance agreement or file a lawsuit against your employer. Do you think you were terminated due to your race, gender, ethnicity, marital status, age, religion, color, or recent pregnancy? In this case, you might be able to make a discrimination claim against your employer. Were you terminated for reporting workplace harassment that occurred against you due to the identity indicators outlined above? You might have a retaliation case against your employer. These are only a few of the claims that may be used as leverage to negotiate your severance package.
Speak to an Employment Lawyer
If you feel that you have been wrongfully terminated or need legal guidance to understand your agreement, consult an employment attorney. Employment lawyers help you identify potential claims you might have against your employer.  These claims could make you eligible to file a lawsuit. Employment lawyers can also assist in negotiating your severance package to receive more benefits and greater compensation.
Seek a Fair Severance Agreement Today
If you are seeking legal guidance to ensure that your severance agreement is advantageous for you, the Working Solutions Law Firm, located in New York City, can assist you. Contact us today at (646) 430-7930 to schedule a free case evaluation and receive experienced legal counsel.