Yoga Students Win $1.65 Million In Unpaid Wages Settlement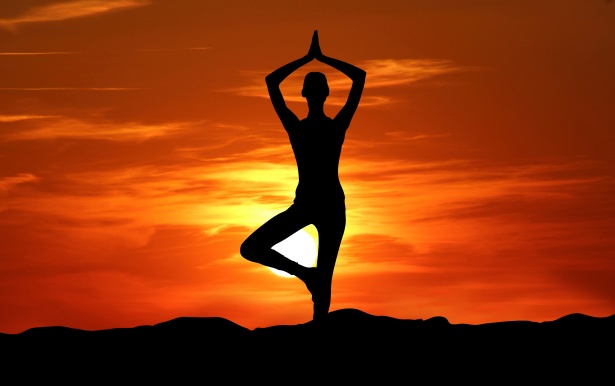 A group of Californian yoga students at CorePower Yoga recently won $1.65 million in a class action suit. These students agreed to perform a few hours of weekly part time work in exchange for free yoga classes. CorePower organized this barter program called "Yoga for Trade" (YFT). Through YFT, students worked shifts of 2-3 hours per week, cleaning and performing other project based work. Although customers receive free yoga classes in exchange for their work, The "YFT Cleaners" were unpaid. The two parties settled the case before the court could determine as to whether the yoga studio chain violated the Fair Labor Standards Act or California unpaid wage laws.
Criticisms Of The Suit
4 yoga students who worked in the YFT program opposed the lawsuit. Each student wrote that he or she liked the program and wished to continue participating in it. Each customer knew from the beginning that the work performed would be unpaid in exchange for free yoga classes. Students who opposed the suit thought that they actually got the better end of the bargain. They generally argued that Corepower was being sued "for something that was such a wonderful gift." Only 16 percent of students who were claim eligible in the settlement opted in. Interestingly, over 500 customers who opted into the suit chose to receive their settlement payments in the form of a CorePower gift card. So, many yoga students were content with settlement funds going back into the organization that allowed them to work for free.
Legitimate Legal Issues Raised In The Suit
So, why was CorePower willing to settle this case when so many yoga students actually enjoyed the YFT program and did not feel that labor rights were violated? The Fair Labor Standards Act legally prohibits employers to accept free labor, even if people are willing to work for free. The case also centers around the issue of whether the YFT workers were employees or independent contractors. CorePower claimed that all YFT workers were independent contractors, thereby denying any liability. "We believe it's without merit and are defending the company aggressively and appropriately," said Eric Kufel, the C.E.O. of CorePower. However, since the parties settled the case, the court never ruled on whether the YFT workers were employees or independent contractors. With a lengthy and costly legal case facing their organization, CorePower decided to settle the case rather than continue with litigation.
Seek Legal Assistance Today
If you have experienced unpaid wages in the workplace, seek legal assistance today. The Working Solutions Law Firm, located in New York City, can assist you. Contact us today at (646) 430-7930 to schedule a free case evaluation and receive experienced legal counsel.