5 Tips To Stay Sane While Working From Home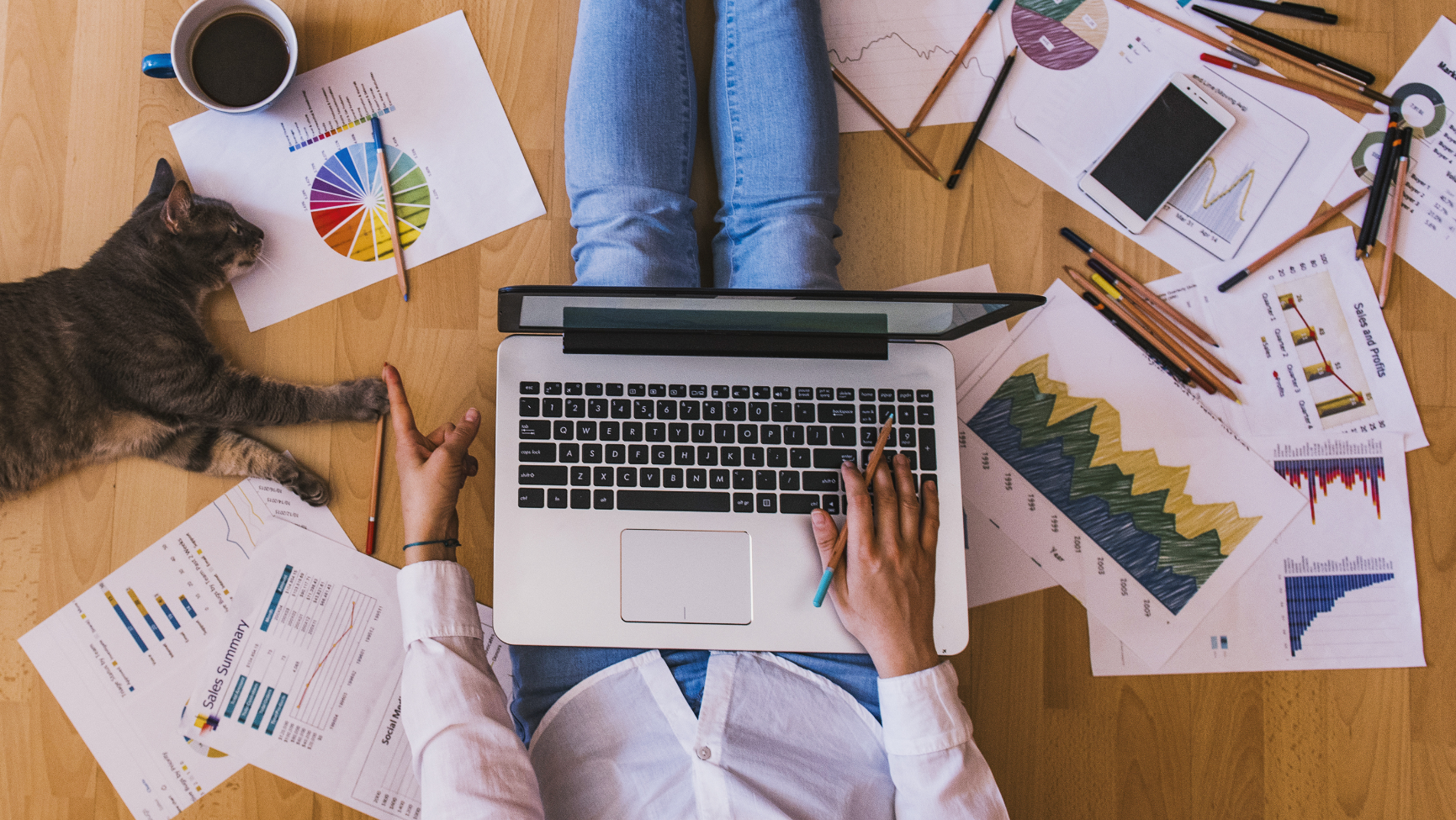 Due to the Coronavirus outbreak, many people have been working from home for the first time. Initially, many thought working from home would only be for a few weeks. However, many people will be working from home for the foreseeable future, perhaps until a vaccine is developed. Since working from home appears to be the "new normal," check out these tips that can help you stay sane, productive, and even enjoy working from home!
1. Music
Music has been shown to boost both productivity levels and cognitive performance, particularly in adults. Additionally, relaxing music can help soothe anxiety levels. Make a work playlist with some of your favorite relaxing or upbeat tunes. Be sure to rotate your playlist occasionally by adding new songs to keep things interesting. If your favorite song comes on, it can't hurt to take a 30-second dance break!
2. Maintain Regular Work Hours
A big challenge with working from home is that it can feel like you are always on the clock. Your supervisor can text or email you at any time day or night. Having a set schedule of work hours and non-work hours is important for your work-life balance. A schedule will help you focus better while working and relax better when off-the-clock. Additionally, if you are paid hourly, you should be paid for all hours that you work, including overtime if you are eligible. If you don't think you are being paid correctly, you should speak to a lawyer. 
3. Clean and Organize Your New Workspace at Home
With most Americans under stay at home orders, you probably have a bit of extra free time on your hands while at home. A great project is to clean and organize your new home workspace. Without the need to maintain appearances for your coworkers, it's easy for your at-home workspace to get messy.  Taking a few extra minutes each day to clean and organize your space will help you feel more organized and productive while working. 
4. Exercise At Home
When you're stressed out with work, exercise might be one of the last things you feel like doing. However, daily exercise has many benefits that can help you be more successful while working from home. Exercise releases endorphins like serotonin, which boosts mood and relieves some symptoms of depression, according to the Mayo Clinic. Additionally, after exercising in the middle of the work day, employees are more likely to be kinder to their colleagues, increase productivity, and improve time management skills. With gyms closed, consider going for a walk/run alone outside or looking up a youtube workout.
5. Seek Legal Assistance Today
If you have had employment issues while working from home, seek legal assistance today. Whether its pay, discrimination, wrongful termination, or something else, the Working Solutions Law Firm, located in New York City, can assist you. Contact us today at (646) 430-7930 to schedule a free case evaluation and receive experienced legal counsel.