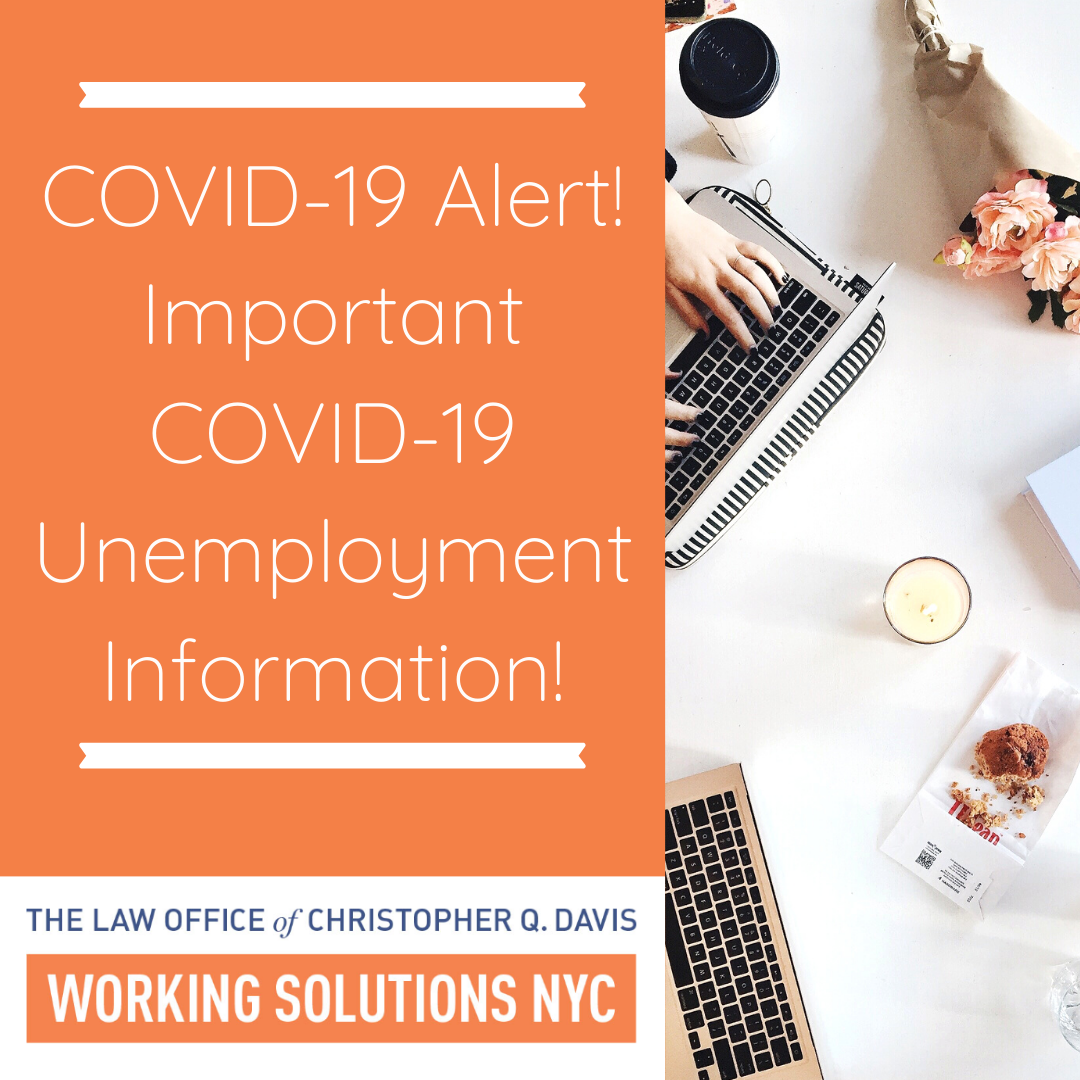 Important COVID-19 Unemployment Information For New Yorkers!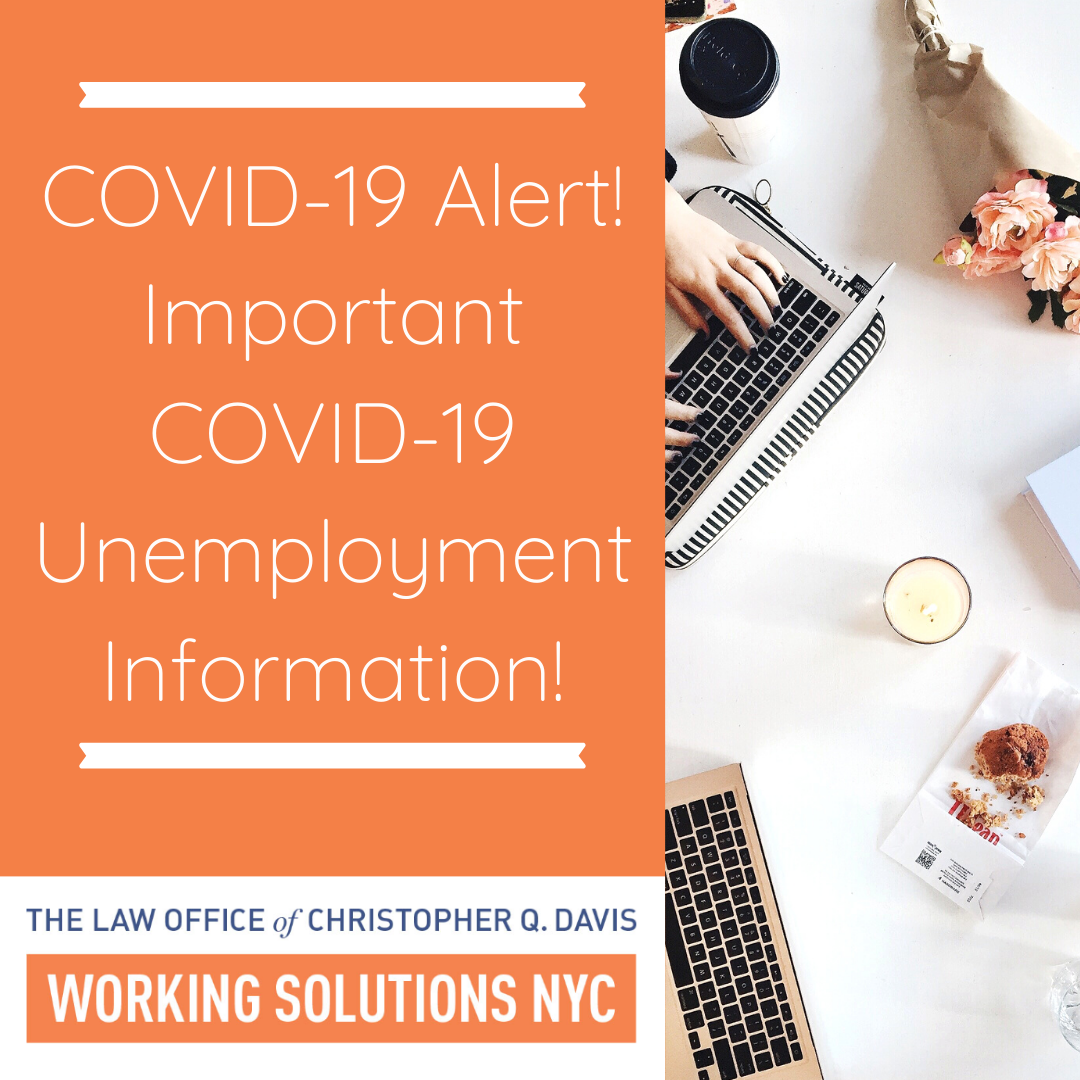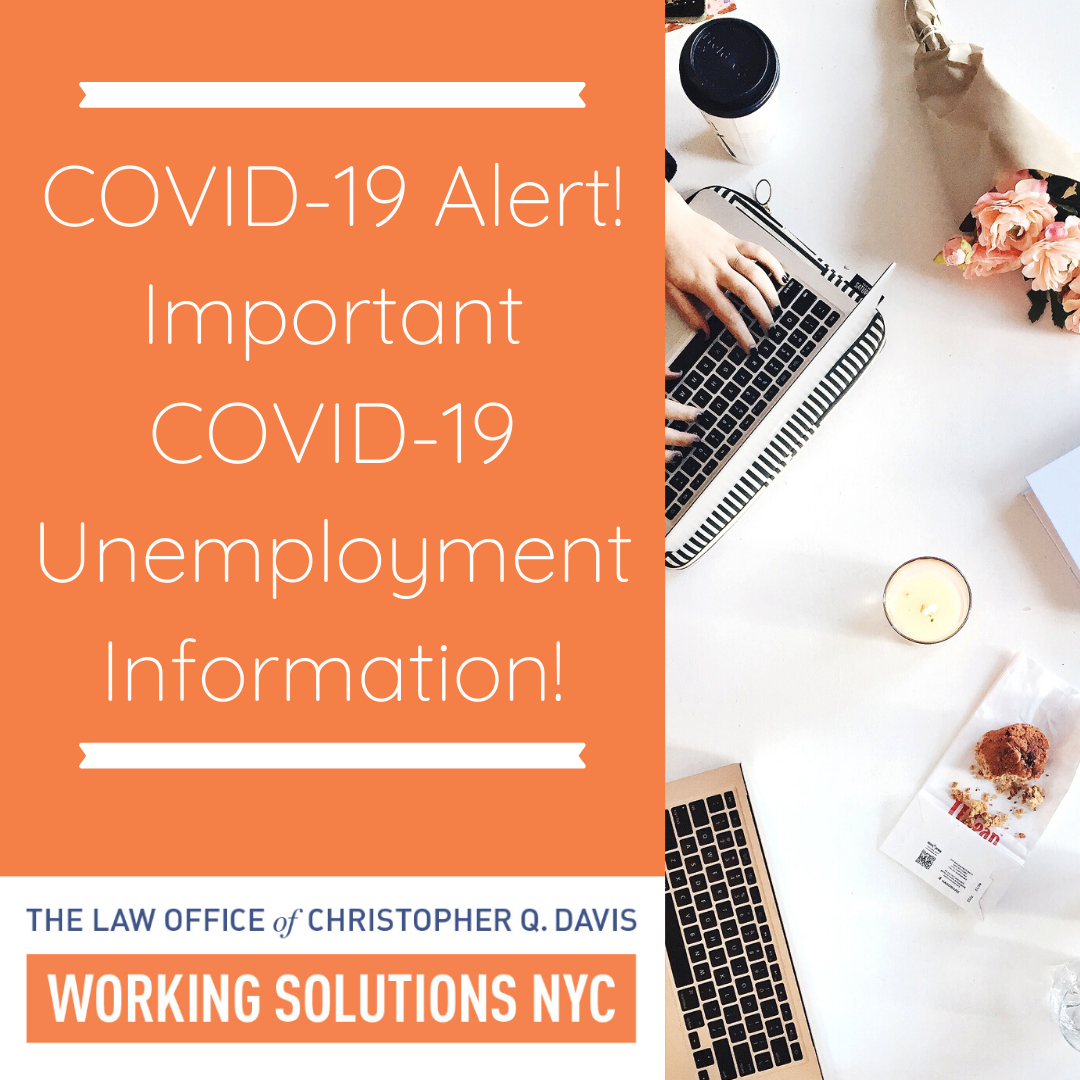 New Yorkers who have recently been terminated or laid off due to coronavirus should make sure that they get the maximum unemployment benefits possible. Keep reading to find out the important information and steps to take to ensure that you receive your full benefits.
Unemployment Benefits Increase Under Federal Legislation
Under recent federal legislation, unemployment benefits in New York City have increased due to the pandemic. The Coronavirus Aid, Relief, and Economic Security Act (the "CARES Act") provides an extra $600 weekly payment in unemployment benefits. So, in addition to the normal weekly benefit amount you would usually receive under New York state law, you should receive an extra $600. The law also will allow workers to receive unemployment benefits for an additional 13 weeks than they otherwise would under state law. This extension means that most eligible workers can receive these federal benefits until July 31, 2020.
How You Can Maximize Your Unemployment Benefits
Although every workers' situation is different, there are some steps that usually result in higher unemployment benefits. Generally, it is likely best that workers NOT get paid out severance in continuation pay through biweekly payroll for a number of months. If you get severance payments, you will likely lose out on the enhanced severance which ends for most people on July 31, 2020.
What To Know About Choosing Lump Sum Benefits In NYC
Importantly, in New York City, if you receive a lump sum severance amount, you must be paid more than 30 days after termination to be eligible for unemployment benefits. So, workers need to arrange for this payment precisely 30 days after termination and then apply for unemployment immediately to best maximize their benefits. 
Applying For Unemployment Benefits
With a huge spike in unemployment because of the coronavirus, more people are applying for benefits than ever. Since so many people are on the website at once, it can take longer than usual or take multiple tries to apply. If you are having issues, you should keep trying until your application goes through. You can apply on the New York website here. New York has released guidelines on when to apply so that the website is less overwhelmed. The day to apply is based on the letter of your last name. Last names A through F file on Monday. Names G through N file on Tuesday. Names O through Z file on Wednesday. If you missed your day based on your last name, New York says you should file between Thursday and Sunday. 
Seek Legal Assistance Today
If you are having unemployment issues, seek legal assistance today. The Working Solutions Law Firm, located in New York City, can assist you. Contact us today at (646) 430-7930 to schedule a free case evaluation and receive experienced legal counsel.
*these are the opinions of the firm; the thoughts expressed are not those of the writers