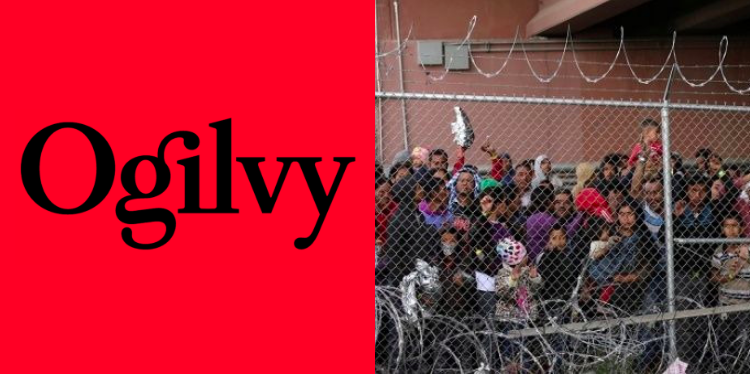 Ogilvy Employees Petition their $12.7 Million Contract with Customs and Border Protection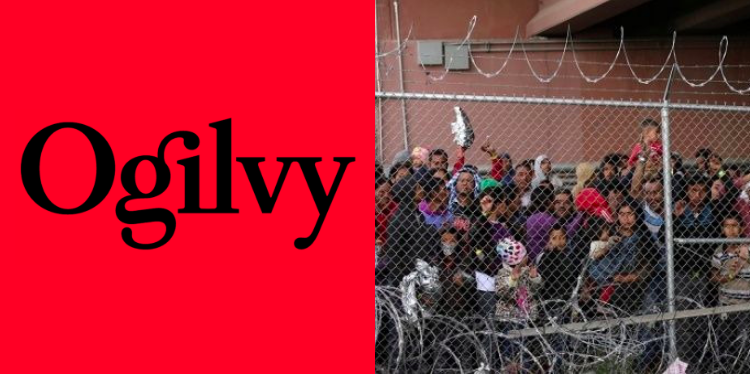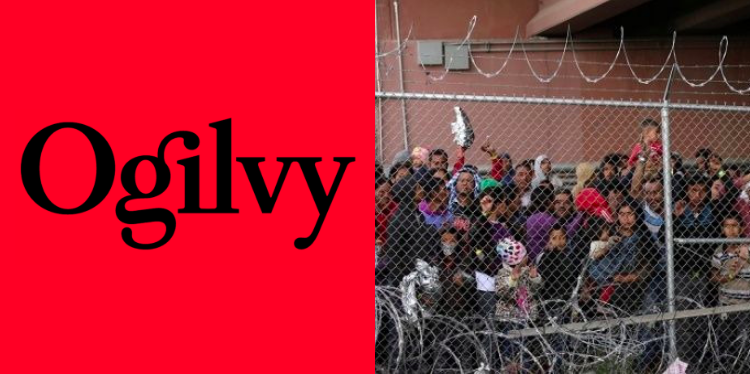 Ogilvy employees are furious over the NYC-based advertising agency's $12.7 million contract with US Customs and Border Protection.  A leaked recording of a meeting between the firm's CEO, John Seifert, and its public relations representatives reveals the staff's discomfort with "[working] with companies that are allowing children to die and that are running concentration camps."  Even employees of an agency that has controversially advertised for BP, Coca-Cola, Boeing, and tobacco companies are drawing a line here. They explain that this account "feels different" because Ogilvy will have "human lives on [its] hands."
Ogilvy Accused of Publishing "State Propaganda"
Ogilvy was accused of creating a recent CBP advertisement that was effectively, untruthful "state propaganda."  In the video, chief patrol officer Roy Villareal "dispels some of the misinformation out there on … detention centers" and shows the conditions of an uninhabited detention facility. 24 hours earlier, the Department of Homeland Security issued a warning about "dangerous overcrowding" and "squalid" living environments in the CBP centers. While Ogilvy clarified that they did not make the video, employees began sharing their confusion and discontent on an online messaging board called Fishbowl.  They used this platform to organize a petition letter signed by 40 Ogilvy workers and sent to Ogilvy's management on July 8th. 
Drawing the Line
CEO John Seifert justified Ogilvy's involvement with CBP to his employees.  He explained that CBP is not "intended to be a bad organization and do harm to people," but is simply "overwhelmed by a group of politicians who do not have an effective immigration policy." Seifert argued that if Ogilvy adopted a "black-and-white view" of the world and refused to work with every organization that has faults, they would have no place in the advertising industry.  After all, Seifert says, it is their job and the jobs of all advertisers to mitigate the bad side of every client.  
However, as an agency that advises its clients to forge "ethical" brands, employees left the meeting unsure of what Ogilvy's values are.  One employee reflected on the meeting: "I wanted to hear some kind of humanity. The entire time it was about money and clients. But at the end of the day, people are dying at the hands of our clients."
Can these employees be fired?
The dissatisfied employees asked BuzzFeed to remain anonymous because they feared termination.  However, according to the National Labor Relations Act it is illegal for an employer to retaliate against an employee for complaining about his or her wages, hours or working conditions on social media.  Therefore, the act protects the employees' FishBowl conversations and leaked meeting conversations, so long as they do not include false or misleading information about Ogilvy. 
Seek Legal Assistance 
If your employee is retaliating against you for social media complaints, the Working Solutions Law Firm, located in New York City, can assist you. Contact us today at (646)430-7930 to schedule a free case evaluation and receive experienced legal counsel.