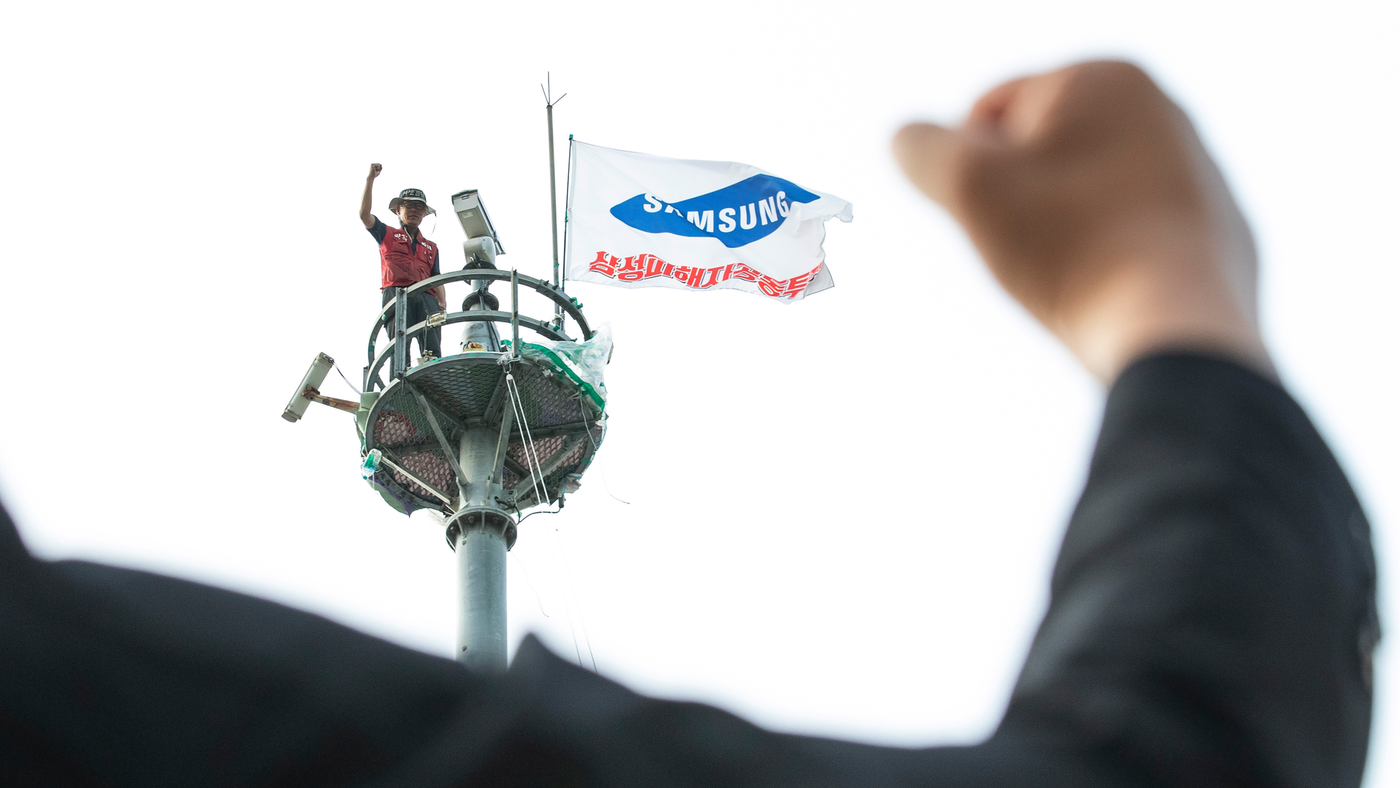 Samsung Apologizes to South Korean Employee After Year-Long Demonstration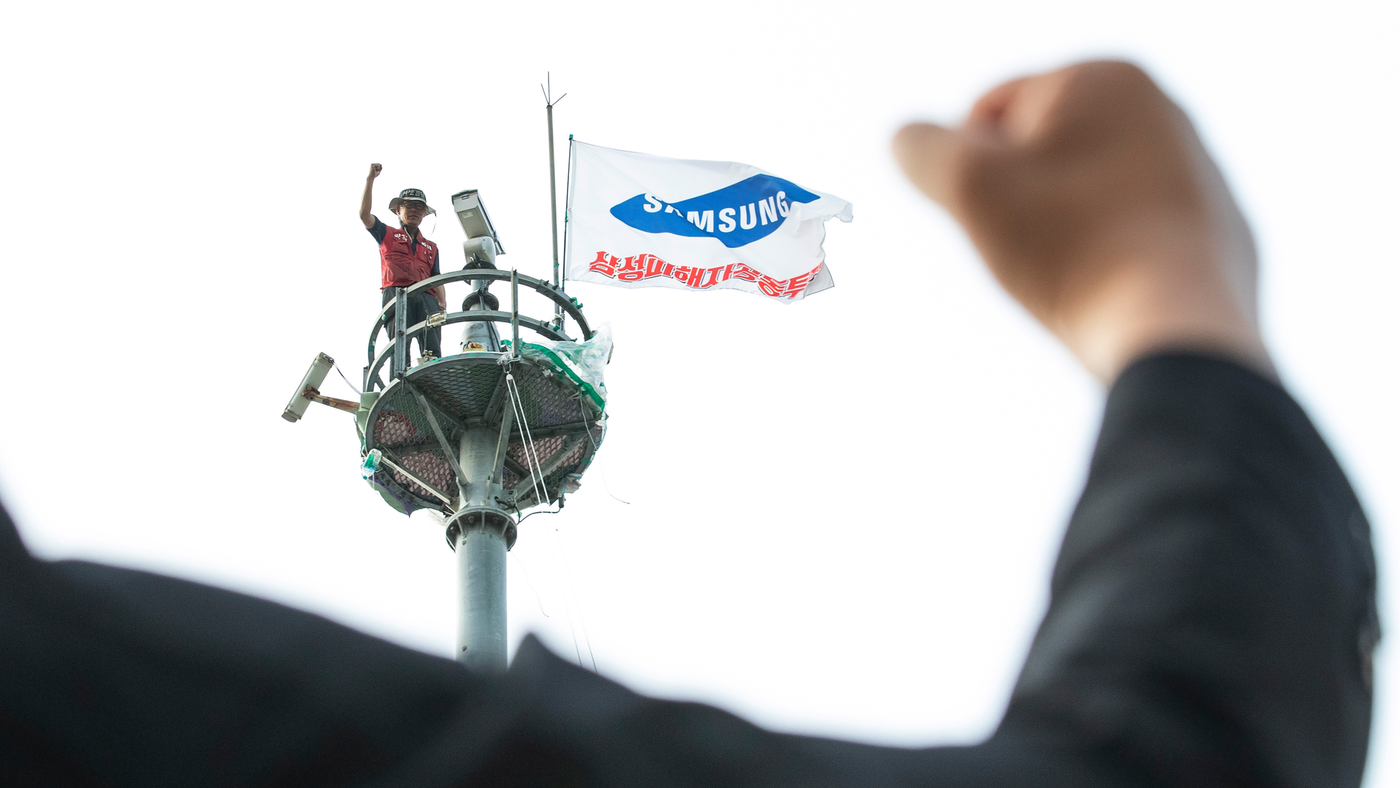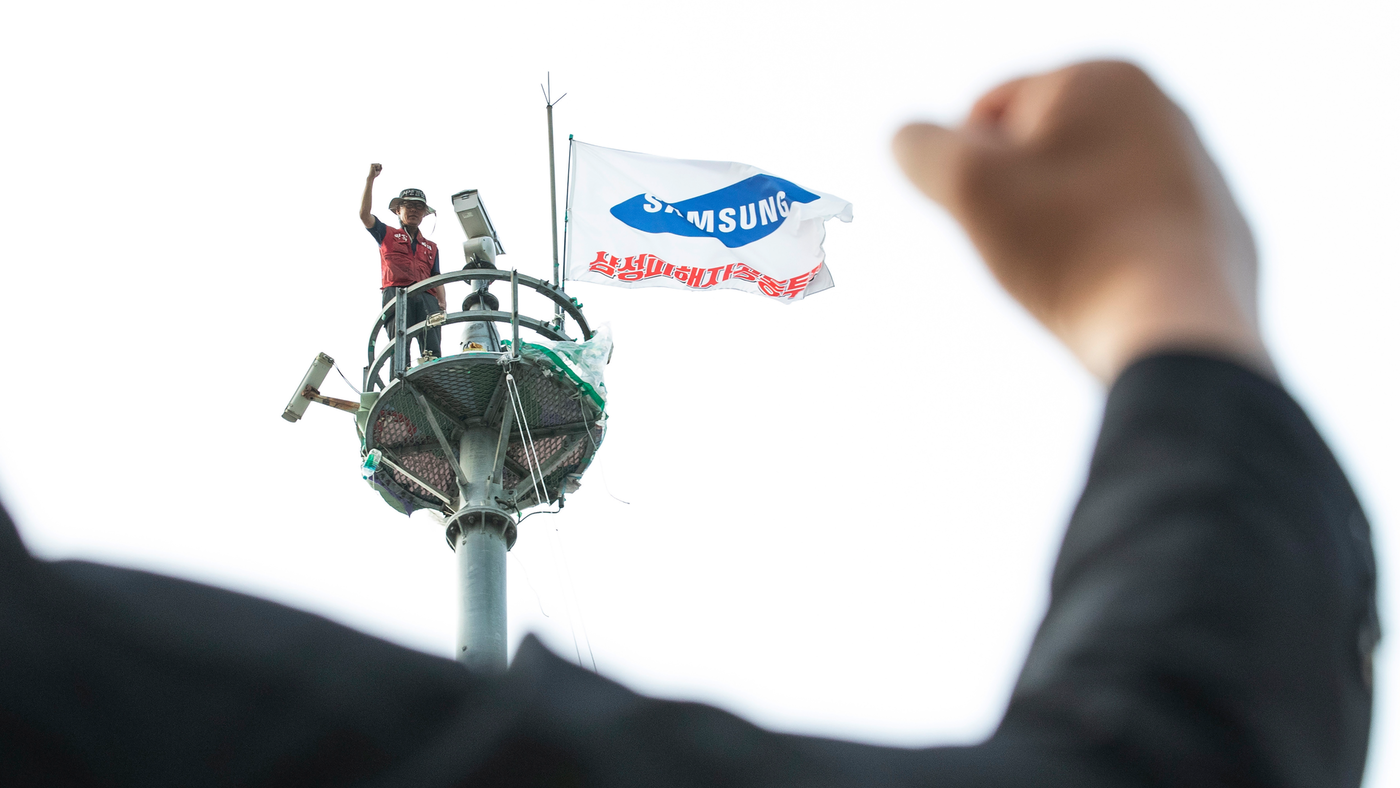 Kim Yong-hee, a 60-year-old former Samsung employee, spent 355 days on top of a traffic-camera tower protesting the tech giant. Mr. Kim climbed to the top of the 82-foot tower with the help of his supporters on June 10, 2019. Supporters used a rope to send up food and books, while his wife collected his waste once a week. He held up placards denouncing Samsung and shared past grievances through a megaphone. Despite the harsh conditions on top of the tower, he is determined to stand up to the powerful conglomerate that he claims wrongfully terminated his employment. This protest was his last stand against his former employer after years of alleged retaliation and harassment.
Workers Claim Samsung Has Suppressed Unions and Labor Activists for Decades
Union formation and membership are rights guaranteed by the South Korean constitution. However, Kim argues that his efforts to organize Samsung workers were constantly met with hostility and retaliation. Samsung fired him in 1995 after he tried to form an independent labor union, and he was allegedly attacked and kidnapped by Samsung officials. It seems that Mr. Kim's resolve to hold his former employer accountable only strengthens over time, despite Samsung's lack of apology and compensation for unlawful retaliation.
In 2018, prosecutors finally exposed Samsung executives for years of sabotaging union activists when a Court ruled that thirty-nine Samsung executives suppressed union activism. These wins for workers' rights are rare in South Korea and take many years of trials. Before 2018, Samsung was seen as untouchable by many South Koreans. As a chaebol, an industrial conglomerate run by a family, Samsung's leaders were found guilty of various crimes but rarely served any time in prison.
Will Samsung Improve Its Treatment of Labor Activists?
On May 29, 2020, Kim climbed down the tower after Samsung finally apologized and agreed to meet some of his demands. Lee Jae-Yong, Samsung vice chairman and son of its chairman, recently vowed to be the last member of his family to run the conglomerate. Mr. Lee also renounced Samsung's control over labor activism and promised to respect its workers' rights to unionize. Many people believe this hard-fought apology was long overdue for Mr. Kim, who endured countless hunger strikes and sit-ins near Samsung's headquarters. After the year-long demonstration on top of the tower, Mr. Kim hopes that Samsung will "build a new management-labor relationship," so that his struggle would not be in vain.
Seek Help from a Lawyer Today
If you are a victim of employer retaliation, the Working Solutions Law Firm, located in New York City, can assist you. Contact us today at (646) 430-7930 to schedule a free case evaluation and receive experienced legal counsel.