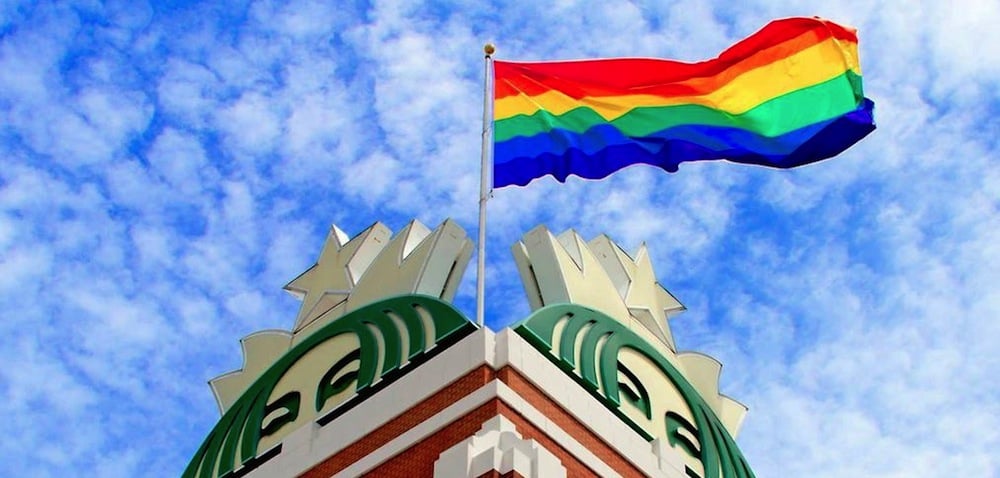 Starbucks says Misgendering Transgender People Isn't Harassment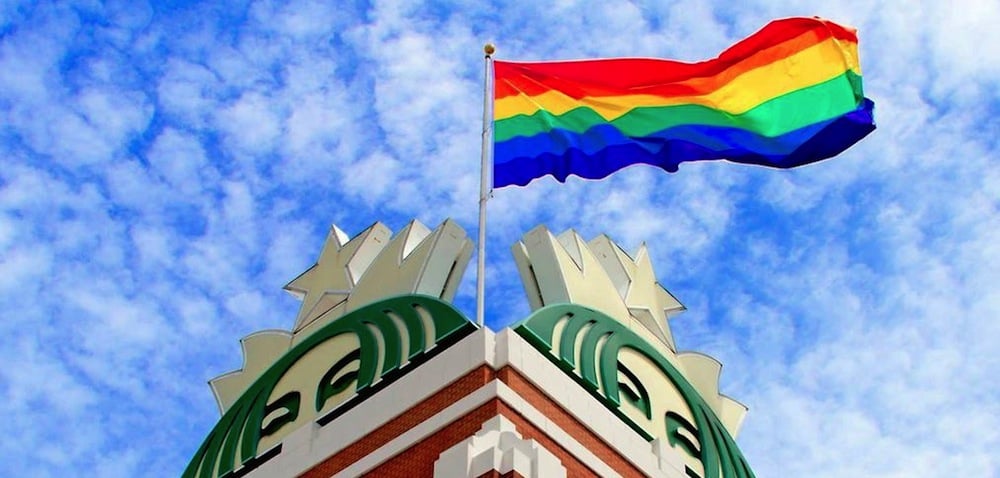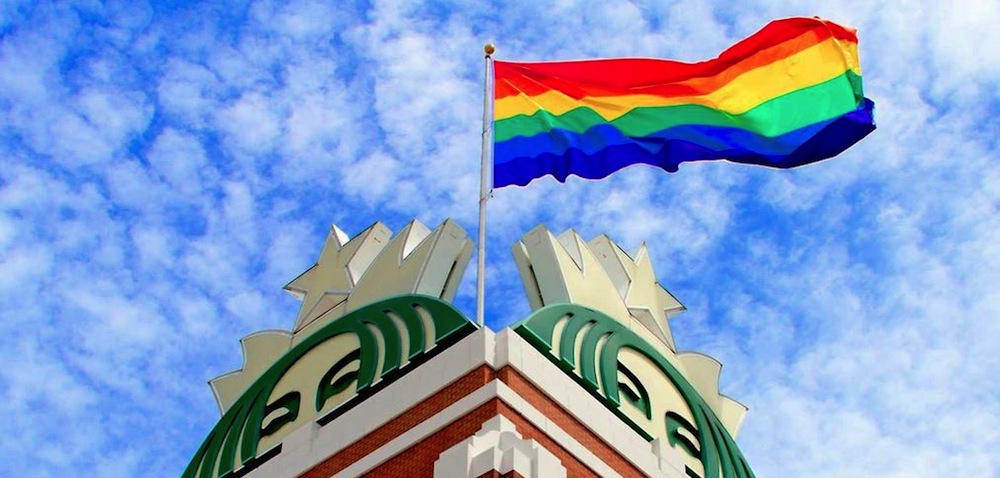 As a corporation, Starbucks has generally been an outspoken supporter of the LGBT community. They most recently debuted reusable rainbow cups for this month's pride celebration. Additionally, the Human Rights Campaign has repeatedly given the coffee company a perfect score on the Corporate Equality Index, a measurement of LGBT inclusivity in the workplace. However, in a recent legal case, Starbucks' lawyers are making the argument that refusing to call someone's preferred gender pronouns isn't harassment. Those within the LGBT community are speaking out against this stance, saying that refusing to use someone's preferred pronouns is harassment rooted in transphobia.
Transgender Employee Sues Starbucks
Starbucks has a policy on transgender employees that states, "a refusal to respect a partner's request to be identified by the pronouns of choice is considered disrespectful and not in alignment with our mission and values." However, a new legal case suggests that Starbucks doesn't stand behind this policy. Christian Wade worked at Starbucks for 19 years. In 2017, Christian came out as transgender and asked to be called Maddie. Along with the new name came new pronouns: "she" and "her" instead of "he" and "his." However, the manager at this California-based store, Dustin Guthrie, refused to comply with these changes. The manager continued to use "he" pronouns and words like "bro" and "dude" in front of customers. Eventually, the manager cut Wade's hours. According to the complaint, Wade quit due to "intolerable conditions" and subsequently sued Starbucks for discrimination and harassment.
Starbucks' Response
Starbucks' attorneys are making the argument that refusing to comply with someone's gender pronouns is not harassment. One attorney argued, "for harassment to be actionable, it must be sufficiently severe or pervasive to alter the conditions of the victim's employment and create an abusive working environment." They argue that misgendering does not meet these requirements. A Starbucks attorney continued, saying "with the exception of Guthrie's alleged failure to use female pronouns, none of Guthrie's conduct is linked or otherwise associated with Plaintiff's sex, gender, gender identity, and/or gender expression." Additionally, the attorneys claim that there is no evidence that Gutherie intentionally used the incorrect pronouns, so his actions do not constitute discrimination under the California Fair Employment and Housing Act.  Some say that this stance is not aligned with Starbucks' corporate message of LGBT inclusivity. Starbucks also made a public statement, saying "intentional misgendering is not acceptable conduct at Starbucks . . . it does not align with our Mission and Values, nor with our employment policies regarding harassment and discrimination."
Seek Legal Assistance Today
If you have faced discrimination or harassment in the workplace, seek legal assistance today. The Working Solutions Law Firm, located in New York City, can assist you. Contact us today at (646) 430-7930 to schedule a free case evaluation and receive experienced legal counsel.