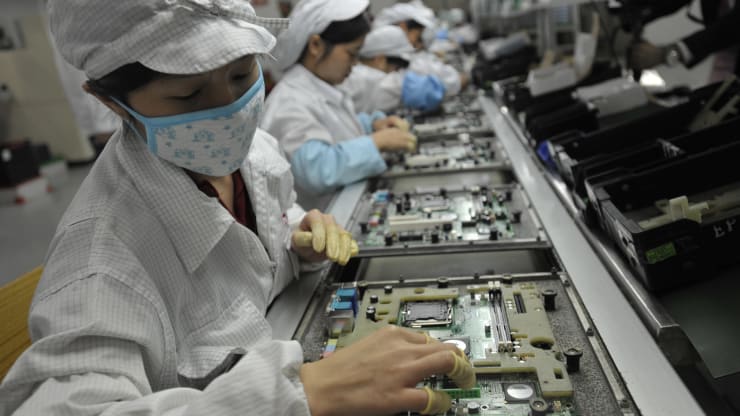 The Human Cost of Convenience: Chinese School Children Produce Amazon Devices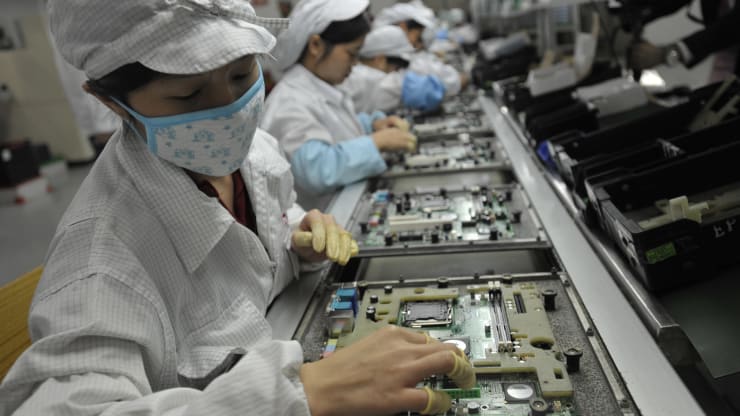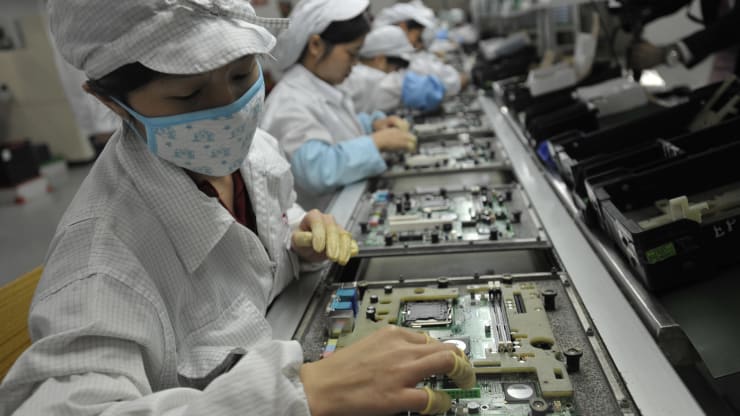 A report released by China Labor Watch (CLW) in August 2019 accuses an Amazon manufacturer of Echo speakers, Kindles, and Alexa devices called Foxconn of illegally employing more than 1500 "interns."  These workers are students from vocational schools between the ages of 16 and 18 hired after Foxconn struggled to recruit enough permanent staff to meet Amazon's production goals.  
Despite China's prohibition on arranging overtime or night work for students, the interns were subjected to working 60-hour weeks or 10-hour days. They were only paid $1.42 per hour and were given just two days off in an entire month during the manufacturer's peak production period.  This clearly violated China's stipulation for at least one scheduled day off per week. Additionally, interns currently compose 21.3% of Foxconn's labor force, far exceeding China's legal limit of 10%. 
The CLW report reveals that the vocational school teachers collaborated with Foxconn's managers to coerce students who were reluctant to work extra shifts.  Teachers were incentivized to do so because Foxconn paid their schools $0.42 per hour worked by each intern. When students did not comply with work demands, teachers would "physically and verbally attack them." The report explains that uncooperative students were fired from their positions and barred from graduating from their vocation institution.  Thus, students often had no choice but to work overtime in positions with no relevance to their academic work. 
Amazon's Response 
Jeff Bezos told BBC in a recent statement that Amazon condemns Foxconn's labor law violations and has already sent a team of specialists to perform weekly audits on the factory. Amazon has a supplier code of conduct that requires that products are manufactured in "safe, healthy, and inclusive work environments."  Nevertheless, CLW found that Foxconn now employs more interns and pays them less income, subsidies, and bonuses than it did in 2018 when Amazon was first notified of the manufacturer's violations. In 2018, Jeff Bezos promised to monitor Foxconn more closely to prevent further violations. CLW's 2019 findings call into question Amazon's commitment to adhering to its own supplier code of conduct and global labor laws.   
Holding American Companies Accountable Overseas 
The irony that a company led by the richest man on earth with a net worth of over $150 billion is supported by teenage interns compensated at the dollar equivalent of $1.42 per hour speaks to a common narrative amongst American-based multinational corporations.  Many companies like GE, Ford, and United Technologies outsource the majority of their workforce overseas where minimum wages don't exist and labor laws aren't as strictly enforced.  With no way to hold these corporations legally accountable, some argue that consumers should exert their bargaining power by refusing to support companies with unethical global labor practices.  However, such a mass mobilization has not yet occurred and global labor violations continue to surface. 
Seek Legal Assistance 
If you are the victim of a labor law violation, seek legal assistance today. The Working Solutions Law Firm, located in New York City, can assist you. Contact us today at (646) 430-7930 to schedule a free case evaluation and receive experienced legal counsel.