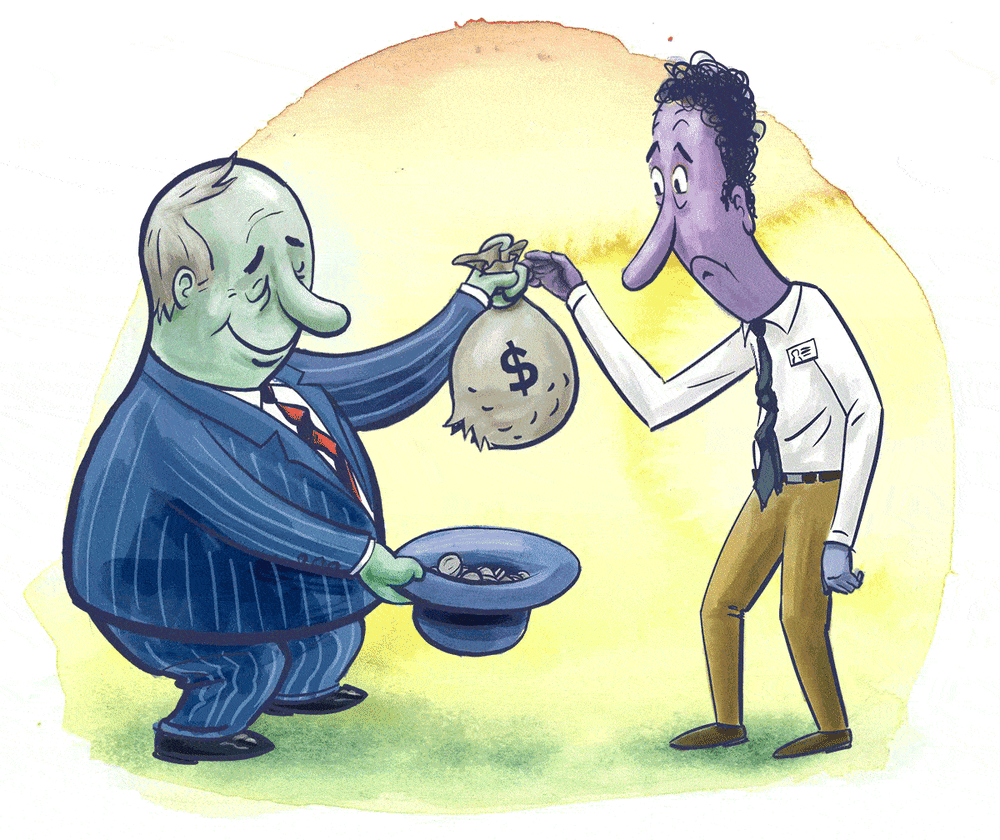 Wage Theft During the Pandemic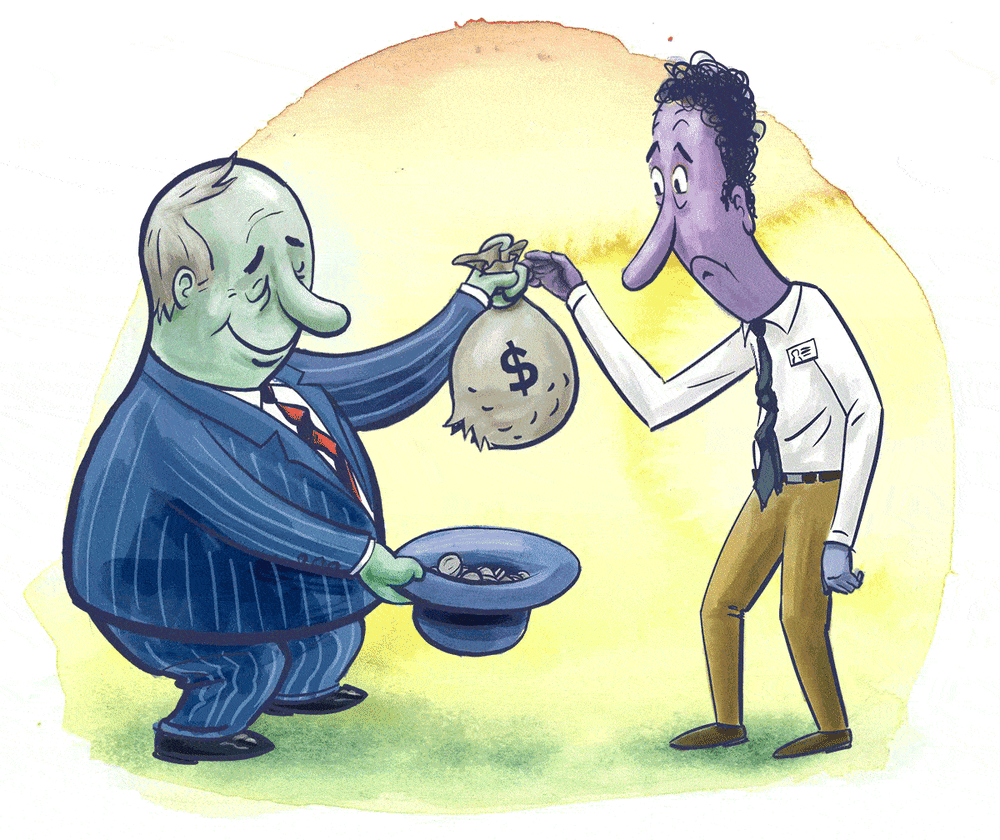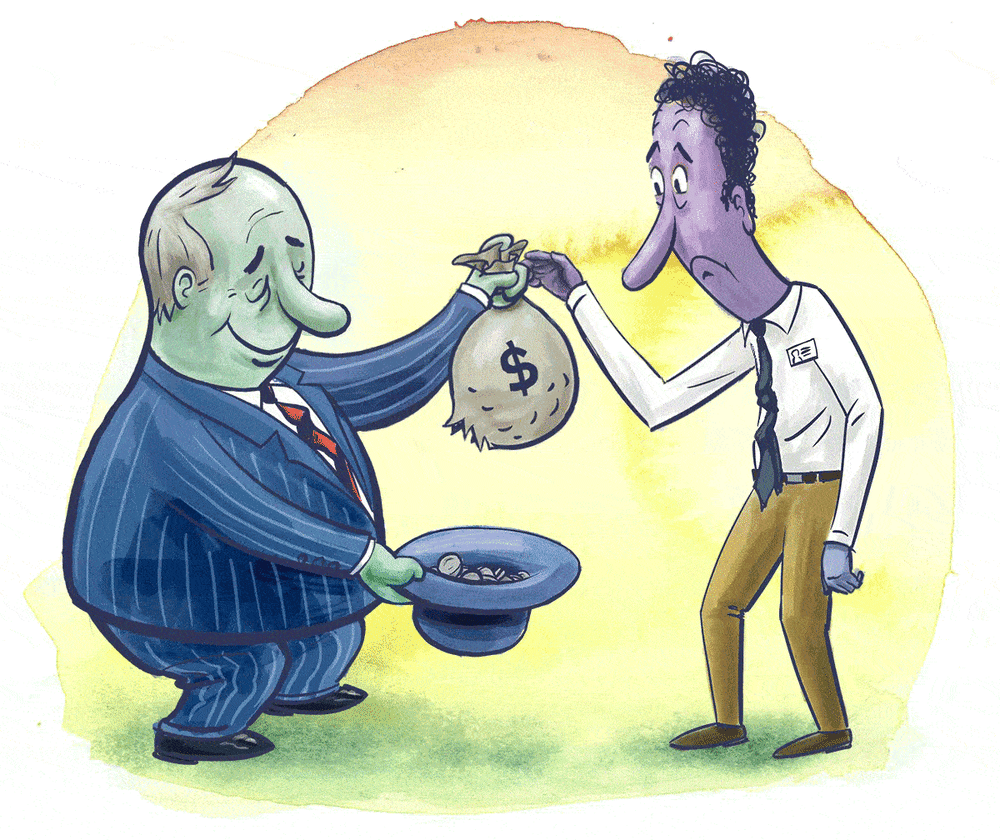 During times of economic recession, both unemployment and wage theft rates rise. Wage theft occurs when an employer refuses to compensate an employee the rightful amount for time worked. Examples of wage theft are paying someone less than minimum wage, or promising an amount of money and paying only half of that amount. Statistically speaking, industries such as construction, retail, food service, and domestic work have the highest amount of wage theft cases.
As the pandemic progresses, less money flows into these industries and employers feel  pressured to make ends meet. One way to edge out their competition is to spend less money on their employees. The competitors then feel pressured to cut their own employee's wages just to stay afloat. This pressure creates an environment where wage laws and employees are too often disrespected. Many workers during a recession value job security more than  wage justice. These employees would rather keep the smaller wages than file a complaint because  smaller wages are still better than no wages at all. Many of these employees also feel that their employer may retaliate against them if they file a complaint. Unfortunately, the government tends to inspect cases only when a complaint is filed. With a lack of complaints, many companies will get away with infringing on their employees' rights during a recession.
Examples of Wage Theft Today 
Kymani Hill has spoken out about wage theft in a Chicago restaurant. He says that when profits stopped flowing into the restaurant during the pandemic, his wages were cut significantly. Mr. Hill says he was paid as little as 8 to 10 dollars a night. Chicago minimum wage is $14 an hour for employers who have over 21 employees. This wage theft is an egregious violation of minimum wage standards. Another example of wage theft happened recently in New York. The New York Attorney General, Letitia James,  recently settled a case against Cathay Express Transportation, Inc., an ambulette company, over failure to pay employees for overtime. The New York Attorney General recovered $250,000 for the employees impacted by this overtime violation. 
Wage Theft Laws in New York
New York passed the Wage Theft Prevention Act in 2011, which mandated that employers  give a written wage rate notice to each new hire. Wage notices must include: rate of pay; overtime rate of pay; whether the employee is paid by the week, hour, day, shift or commission; regular payday; employer's principal address and phone number; and any allowances taken out of his or her paycheck. Some examples of allowances are meals, tips, or lodging deductions.
Seek Legal Assistance Today
If you think you are a victim of wage theft, seek legal assistance today. The Working Solutions Law Firm, located in New York City, can assist you. Contact us today at (646) 430-7930 to schedule a free case evaluation and receive experienced legal counsel.