Wednesday Worklaw Alert: Can My Employer Force Me Not to Wear a Mask?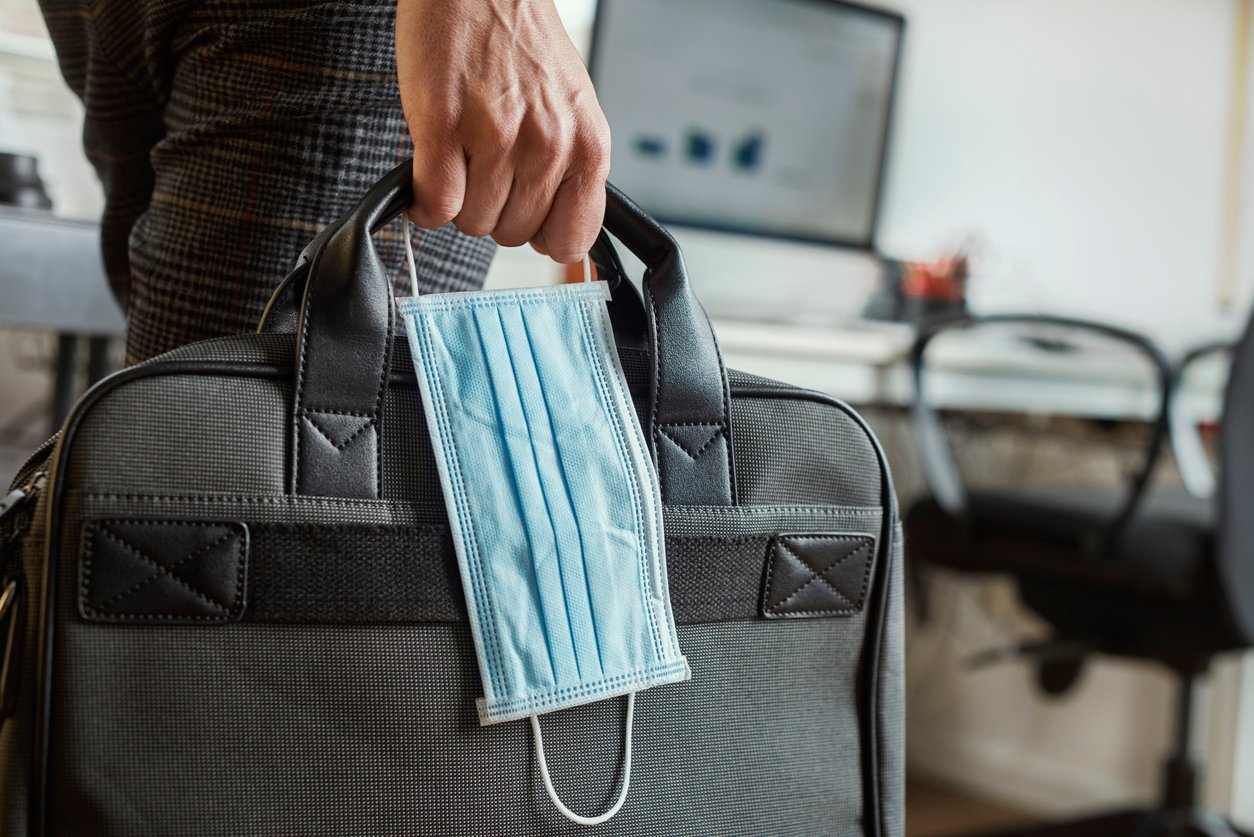 Throughout the pandemic, there has been a good deal of debate surrounding the legality of enforcing mask mandates in the workplace and whether or not employers can mandate vaccinations. The most recent issue that has arisen as the end of the pandemic comes into sight is regarding whether employers can force employees not to wear masks in the workplace. The answer might be more complicated than you think. 
According to a recent Wall Street Journal article, if you wish to wear a mask in the workplace, "As long as the Centers for Disease Control and Prevention recommends that individuals wear masks and social distance at work and elsewhere, you are on firm legal footing." State and local mask mandates can also offer protection to those who would like to continue to wear masks in the workplace. However, as these mandates begin to lift, you may not have a strong legal claim to wear a mask in the workplace unless you have a disability.  Currently, those with disabilities are the only people eligible to request workplace accommodations that will allow them to continue wearing masks even if their employer prohibits them. 
What Do the Experts Say about Mask-Wearing in the Workplace?
Strobel Gower, the program director of disability, inclusion and accommodation at Cornell University's Yang-Tan Institute on Employment and Disability advised, "With the way that mask-wearing got politicized, we're going to see a lot of this as some employers try to telegraph a message that everything has returned to normal. It comes down to: Does your company have an obligation to follow the guidance of federal and also state and local authorities?" Just this month, the Occupational Safety and Health Administration (OSHA) fined a Massachusetts employer $136,000 for prohibiting employees and customers from wearing masks in the office. The citation stated that the employer was "willfully failing to develop and implement measures to prevent the spread of the coronavirus." Citations like this will likely become less common as restrictions and mandates loosen. 
However, if an employer chooses to prohibit masks in the workplace at this point in time, they are likely opening themselves up to liability issues. Jim Paretti, an attorney with employment law firm Littler Mendelson, explains, "If the weight of conventional wisdom says this is what employees should be doing, unless and until we get to the place where the CDC says we've achieved enough vaccinations that masks aren't worth maintaining, I'd look at it as a potential liability issue." Once the "pandemic" label is removed, employers will have more freedom in enforcing mask regulations in the workplace. Gower said, "If someone wants to wear a mask, I think a lot of employers will be like, 'whatever makes you happy,' because they don't want people to get sick either. But once the pandemic guidance is lifted, "they may be able to say 'no, you can't.'"
Seek Legal Assistance Today 
If you have questions regarding your right to wear a mask in the workplace, seek legal assistance from the Working Solutions Law Firm, located in New York City and Livingston, NJ. Contact us today at (646) 430-7930 to schedule a free case evaluation and receive experienced legal counsel.